WooCommerce is one of the world's leading e-commerce platforms and is specifically built for WordPress users.
As of early 2019, over 2.9 million websites used WooCommerce, and it was the most popular choice among the top one million e-commerce sites in the world.
Not only is it user-friendly and allows you to create a professional-looking store with ease, but it's also highly flexible and offers a vast array of customization options.
Whatever your niche or industry may be, you can choose from a wide variety of plugins to personalize your site and make it your own.
Here are my picks for the 12 best WooCommerce plugins that will keep your customers more engaged and motivate them to buy.
Table of Contents
1. Buy One Get One Free
One of the most tried-and-true promotions is buy one get one free (BOGO).
Research has found that a good chunk of online shoppers are responsive to BOGO offers, especially during the Christmas season, where 37 percent of people use them.
Buy One Get One Free is a nifty little plugin that allows you to create these types of offers with ease.
Simply use the admin product interface to create a custom offer.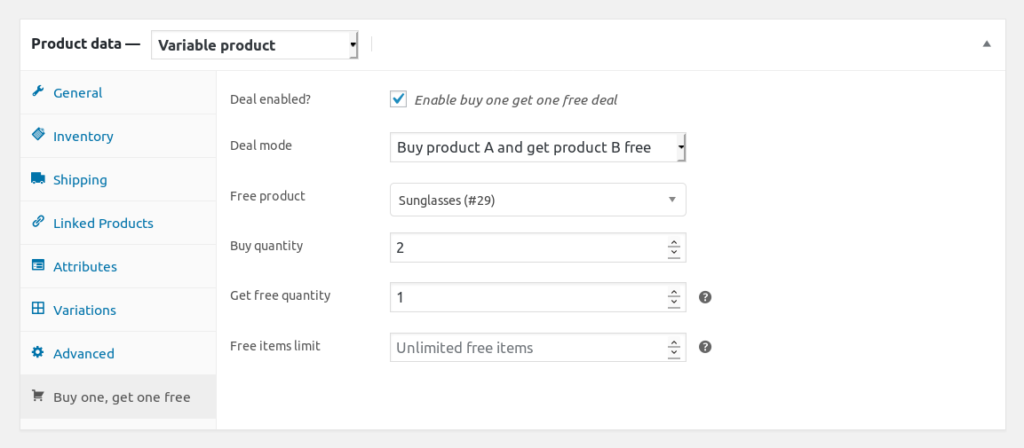 Here are some specific promotion examples:
Give a Product A when shoppers purchase one Product B
Give a Product A when shoppers purchase multiples of two of product B
Give a Product A when shoppers purchase five or more Product A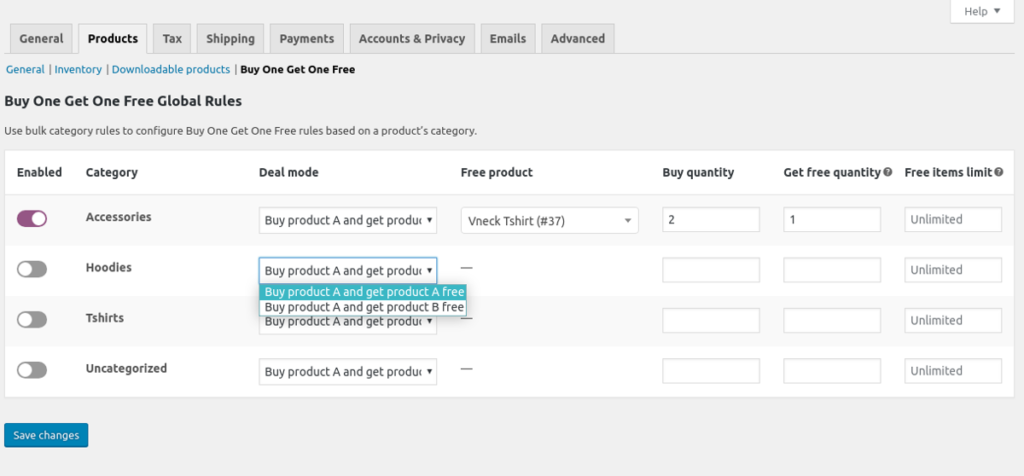 There are several possibilities that you can use to persuade shoppers to buy, and you can run experiments to see which ones work best for your brand.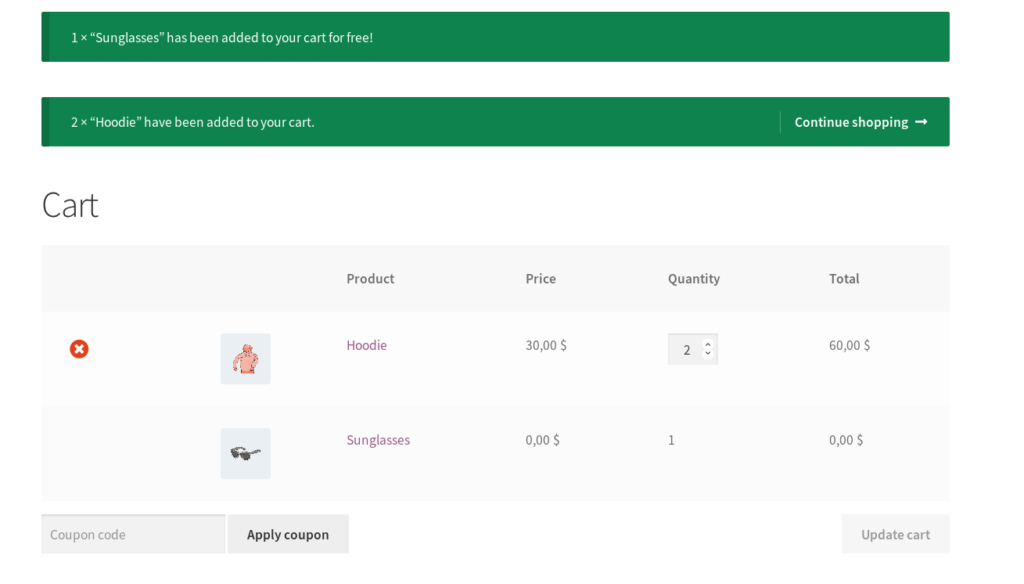 2. WooSlider Products Slideshow
Professionally displaying your products is important.
The better job you do at providing crisp, clear images and making them easy to browse is critical for creating a great customer experience and maximizing conversions.
One of my favorite plugins for enhancing product display is the WooSlider Products Slideshow.
It allows you to display your products in a well organized, fully responsive slideshow that shoppers can glide through with ease.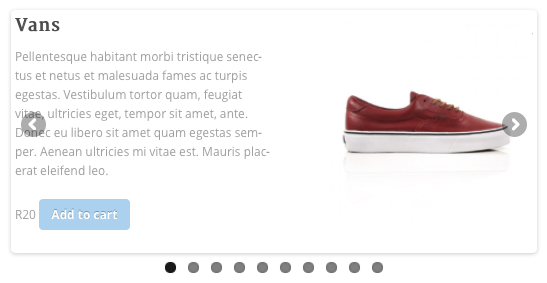 As with most WooCommerce plugins, it's super simple to customize, and you can choose only to display featured items as well as only items that are in stock.
You can also place the slider in different locations throughout your site to find out which position resonates the best with your customers.
3. WooCommerce 360º Image
Or if you want to take your product displays to the next level, you can use this plugin, which gives shoppers a 360º view of your products.
WooCommerce Image 360º allows them to rotate an item so they can look at it from all angles and fully explore all of its features.
"It's responsive, touch-enabled, and extremely easy to use."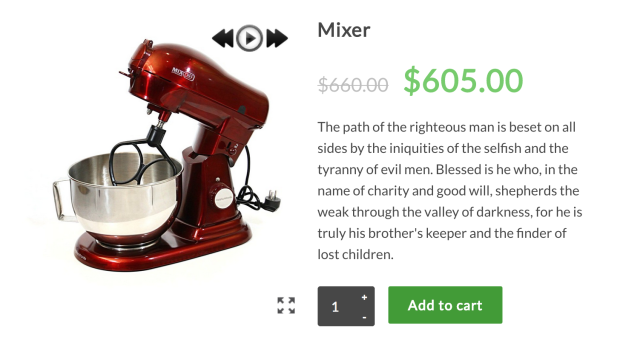 And this can give your e-commerce store a huge advantage of competitors who are still using basic, static images to display their products.
4. Product Recommendations
Did you know that 35 percent of Amazon's revenue comes from its recommendation engine?
Not only that, the conversion rate for on-site recommendations is as high as 60 percent.
Product recommendations are something that most people are highly receptive to, so one of the best moves you can make as an e-commerce store owner is to integrate product recommendations into your site.
And this is one of the best WooCommerce plugins for this.
Product Recommendations allows you to "specify cross-sells and up-sells by category or tag, instead of entering products one by one, recommend products from recently viewed categories and more."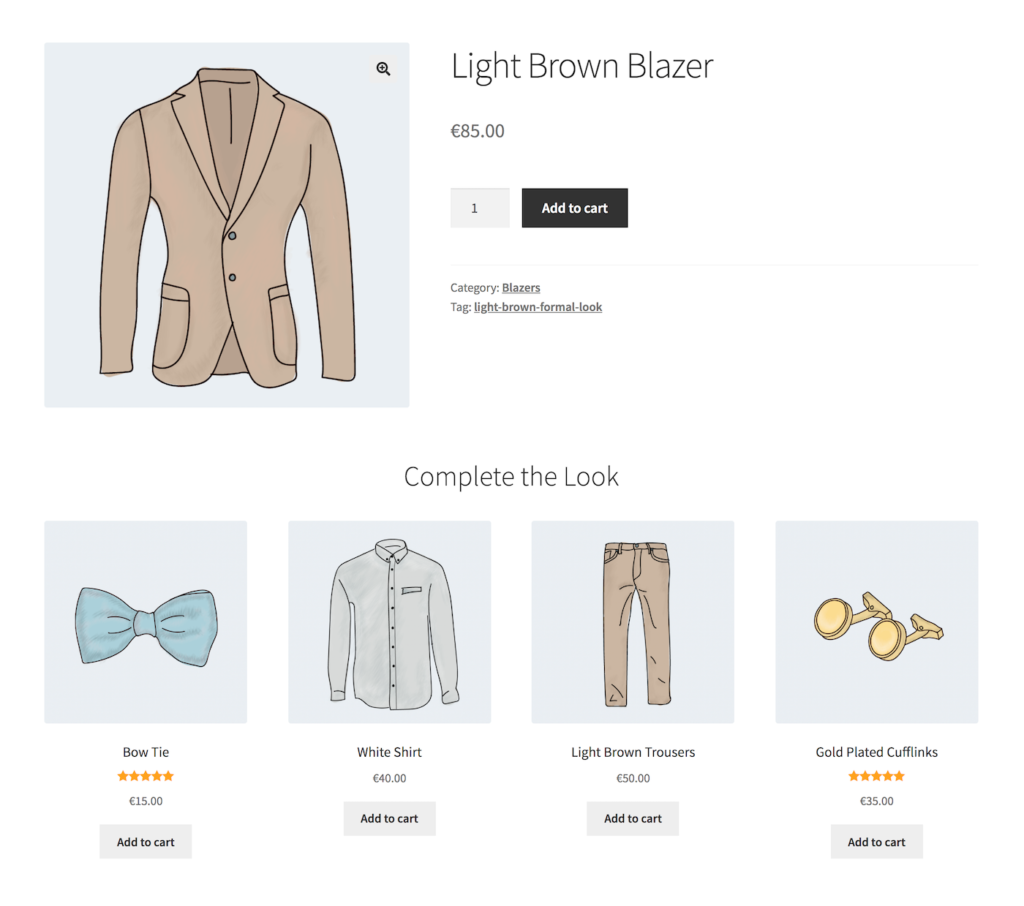 Here are some examples of features you can use:
Complete the look
Trending products
Top-rated products
Frequently bought together
Leave these behind?
Still looking for?
Last minute deals
You can also keep close tabs on performance with the built-in metrics, so you know which tactics are working the best.
5. Smart Coupons
Ninety-two percent of shoppers used a coupon in 2018, and that number is even higher for people over the age of 55 at 96 percent.
Nearly everyone is keen on finding a great deal, and Smart Coupons is one of the best WooCommerce plugins for giving shoppers what they want.
It makes it a breeze "to create, issue, and manage everything around coupons, credits, and gift certificates."
You can use Smart Coupons to:
Generate coupons in bulk, which can then either be added to WooCommerce or sent to customers via email
Offer discounts on other products after the purchase of one product
Send gift certificates
Create a store credit system where customers receive credits for making purchases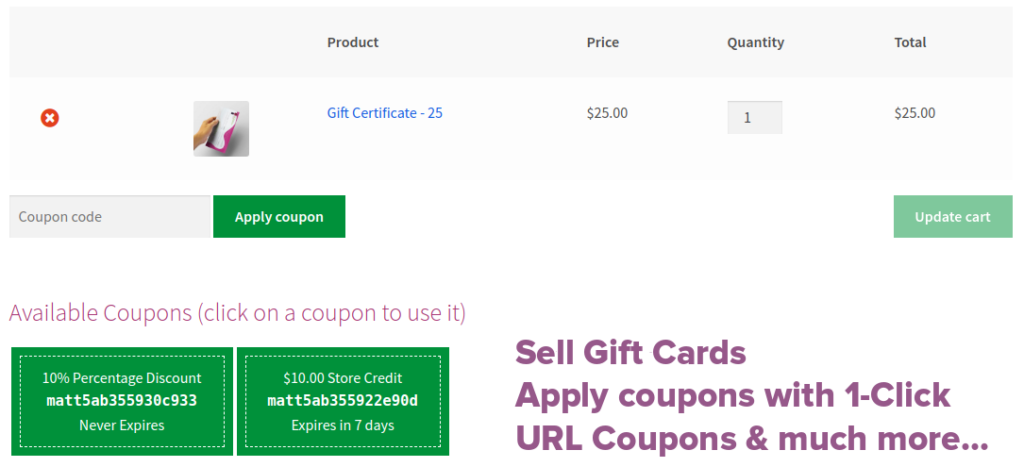 And what I love about this plugin is that it's so easy to manage.
It has a simple interface that allows you to create coupons with ease, even if you've never done it before.

6. WooCommerce Social Login
I've talked about it multiple times in other blog posts, but one of the main barriers to finalizing online sales is forcing users to create an account.
This is the number two overall reason for cart abandonment at 31 percent.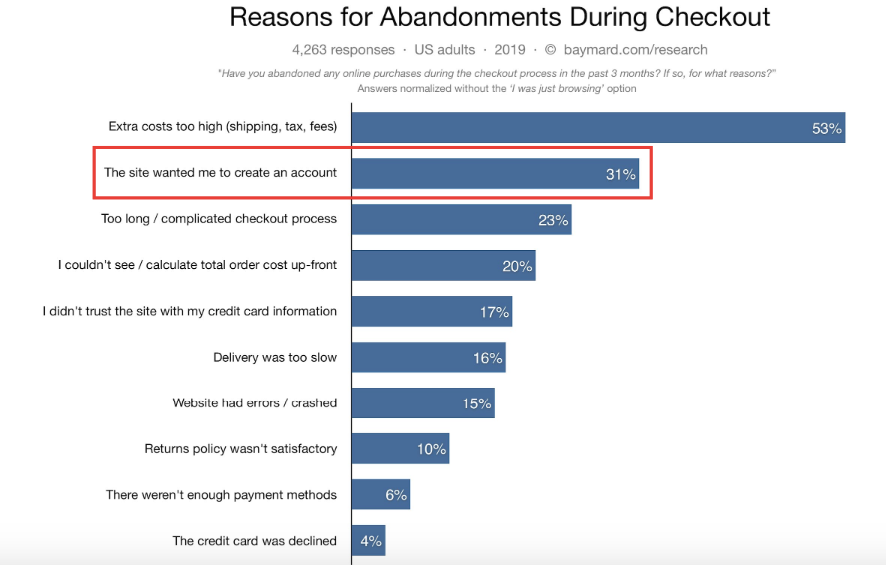 So if your checkout page is set up so that users can't buy a product without first creating an account, you're losing a third of would-be sales.
One of the best ways to eliminate this barrier is to allow shoppers to proceed without going to all the hassle of creating an account — something that can be done with WooCommerce Social Login.
It's incredibly easy to use.
Simply "connect your store's customer accounts with Facebook, Twitter, Google, Amazon, LinkedIn, PayPal, Instagram, Disqus, Yahoo, and VK."
Whenever customers reach the checkout screen, they're able to choose which existing network they want to use to complete their order.

That way, they can move through the process efficiently and conveniently without any drama.
Research has also found that "over 77 percent of consumers prefer social login when using an e-commerce site," which can have a huge impact on both customer satisfaction and conversions.
7. WooCommerce Multi-Currency
One thing some e-commerce store owners may forget is that a considerable portion of shoppers are from another country.
We live in a global economy, so a shopper could just as easily be from the other side of the planet.
And this is something you need to account for when displaying pricing.
After all, not being able to see/calculate the total order cost up-front is the fourth biggest reason for shopping cart abandonment at 21 percent. (Note, if you're considering translating your website, you can't go wrong with Weglot's WooCommerce integration.)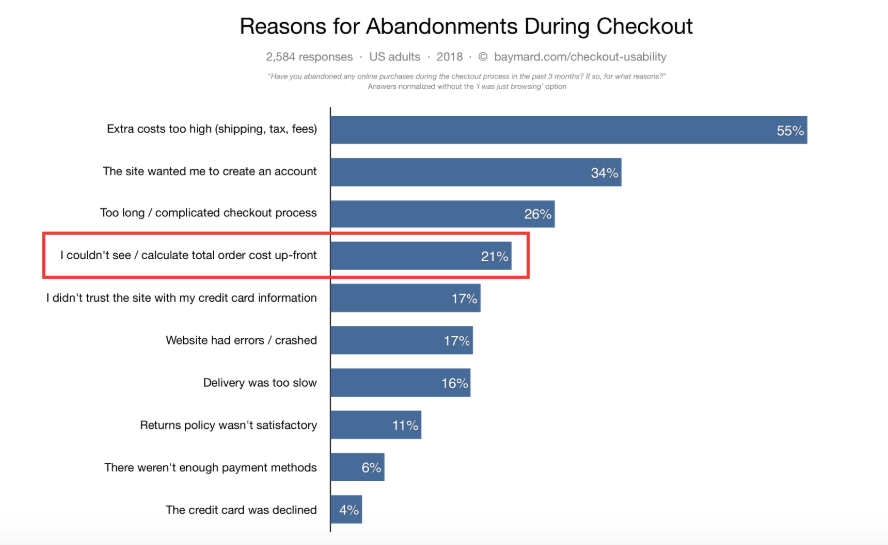 WooCommerce Multi-Currency is a cool plugin that addresses this issue by allowing shoppers to choose their currency using a sidebar widget.
By doing so, they can instantly recalculate the price to see exactly how much it is in their currency.
It's a huge timesaver from having to do it manually and helps eliminate needless friction from the checkout process.
8. WooCommerce Help Scout
Having great customer service is essential these days.
If shoppers have to jump through a bunch of hoops and deal with delays to get assistance, many will leave in frustration never to return.
But if you offer a professional, streamlined customer service experience, you'll not only make more sales, but you'll also increase customer loyalty and get more repeat business.
WooCommerce Help Scout is a fantastic plugin for improving your customer service.
It allows customers to conveniently converse with you when making their order. Or, you can start a conversation with a customer when viewing an order.
You simply use support tickets to manage conversations and see what's going on.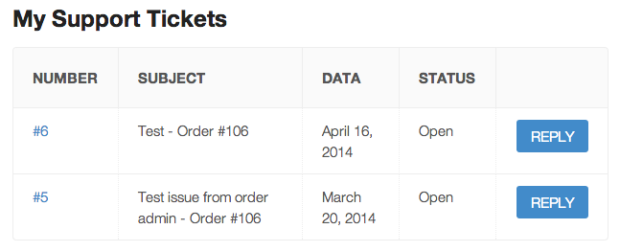 And if any issues pop up, you can quickly deal with them to get things back on track and keep your customers as happy as possible.
9. WooCommerce Product Search
Research has found that e-commerce shoppers who use internal product searches are more profitable than those who merely browse.
More specifically, product search users converted at 4.63 percent as opposed to 2.77 percent for non-searchers—1.86 percent more.
This clearly shows that providing a smooth product search experience is a tremendous asset to your e-commerce store.
However, there's data that suggests there's plenty of room for improvement because 20 percent of shoppers who used search ended up refining their searches, and 21 percent left the e-commerce store from the product search results.
One of the best WooCommerce plugins for optimizing this process is WooCommerce Product Search.
It offers a variety of filters so shoppers can search by:
Keyword
Price range
Categories
Tags
Product attributes
As a result, they can quickly narrow down their results and find what they're looking for with no sweat.
And with a robust analytics system built right in, you can gain insights into what your shoppers are looking for and see what's trending.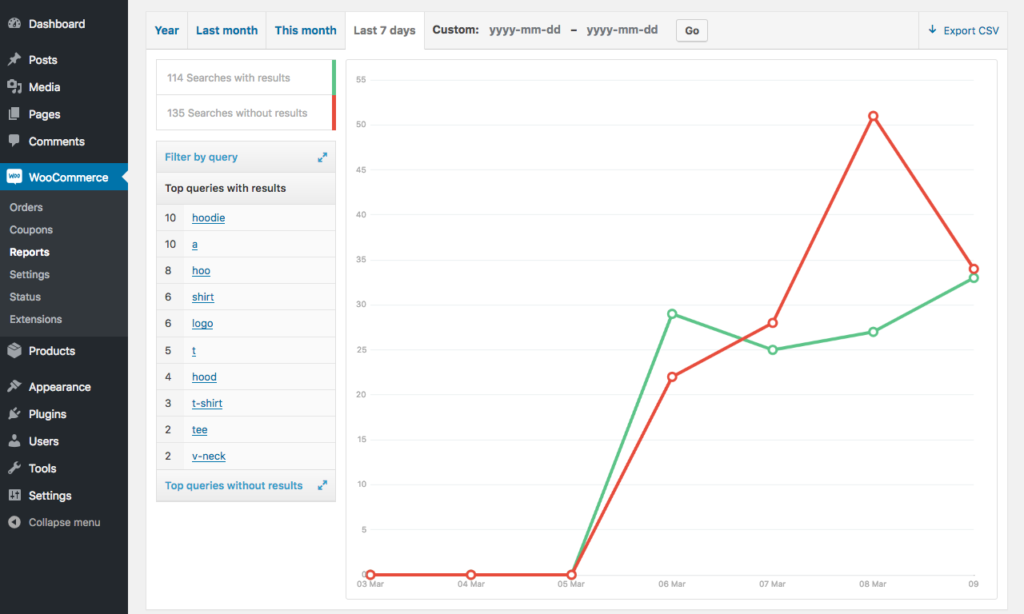 10. Cart Notices
With an average shopping cart abandonment rate of 69.57 percent, nearly three out of every ten shoppers who place an item in their shopping cart won't complete their purchase.
And unfortunately, a good percentage of those shoppers will never return.
It's like having a fish get off the hook, and without taking measures to correct this problem, it can take a toll on your profitability long-term.
That's why I love the Cart Notices plugin.
You can grab a shopper's attention by using targeting messaging to remind them they have items in their cart and encourage them to go through with their purchase.
There are five different types of notices you can use:
Current order amount
Deadline
Referrer
Products in cart
Categories in cart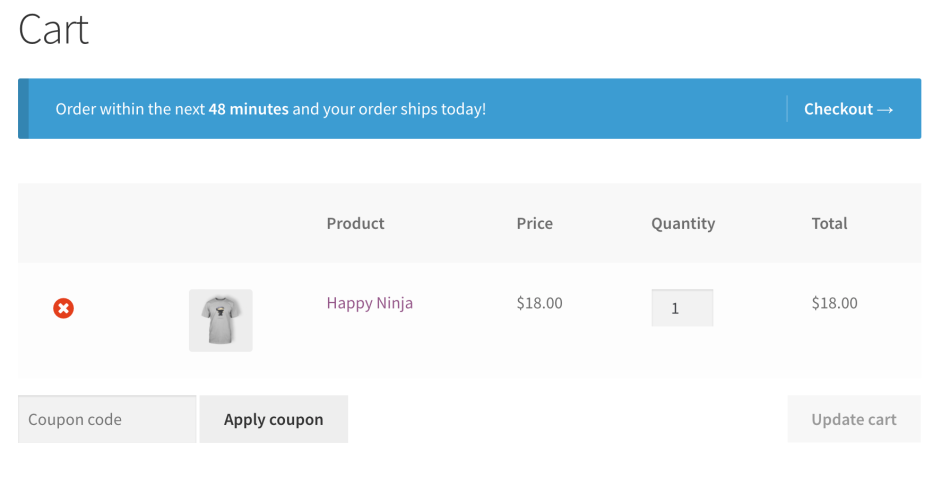 Each of which can be easily set up, customized, and managed from a single menu.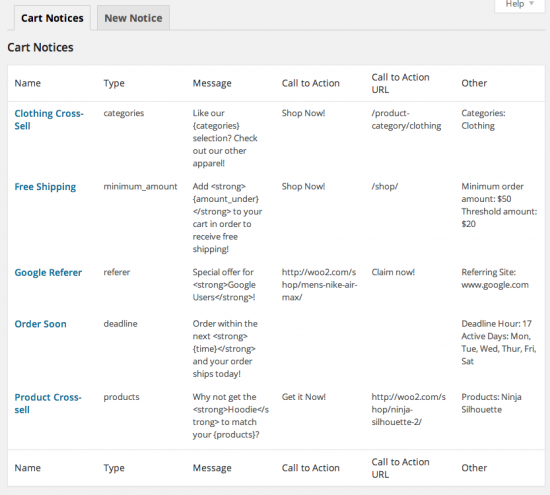 It's a simple way to remind shoppers of what they have in their cart, which can be instrumental in getting them to take action.
In fact, some store owners have seen upsells increase by as much as 50 percent by using this plugin.
11. Twilio SMS Notifications
Keeping customers in the loop about their order status is critical so they can confirm that you've received their order when it's being processed, when it's been shipped and when there are any changes made to the order status.
I know that I find it frustrating when a company keeps me in the dark with my order.
Twilio SMS Notifications is a great way to ensure your customers know what's happening throughout each stage of the ordering process.
As its name implies, customers can sign up to receive text notifications, which they'll get within five minutes any time there's an update.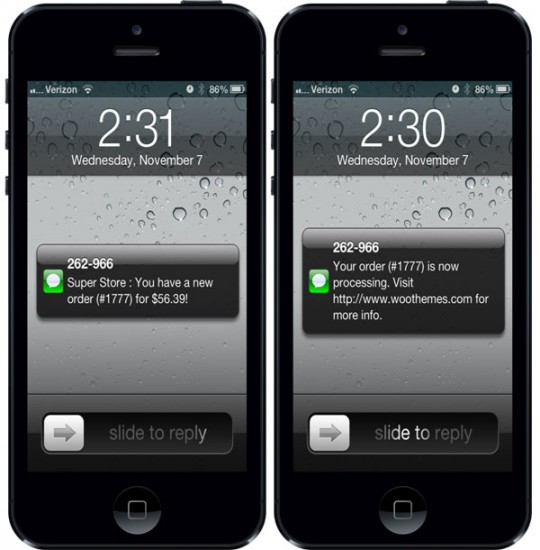 This plugin is highly customizable, where you can choose which order status changes and include information like your business name, order ID, order amount, order status, and more.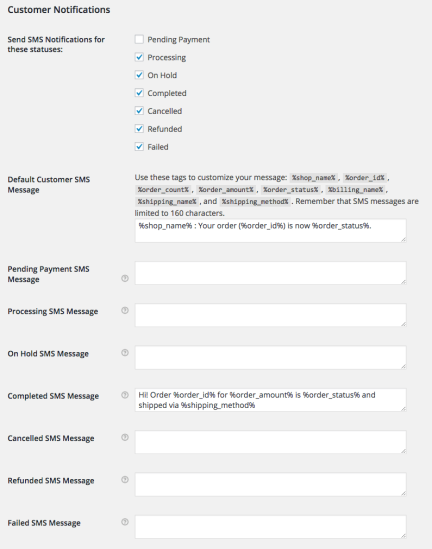 And as Twilio points out, "SMS messages have a 95 percent open rate, and most are read within five seconds."
This makes it the perfect plugin for bridging the communication gap between you and your customers and making sure they stay in the know.
12. WooCommerce Wishlists
One final plugin that can have a major impact on customer satisfaction and at the same time, crank up sales is WooCommerce Wishlists.
It's an easy-to-use tool that allows shoppers to create personalized wishlists and add up to 30 items per day.
Whether it's for Christmas, their birthday, a wedding or any other occasion, this is a convenient way to compile a list of products they love that they can return to at any time.
Products are stored indefinitely, and shoppers can even share them through social media or email, which can bring additional exposure to your brand.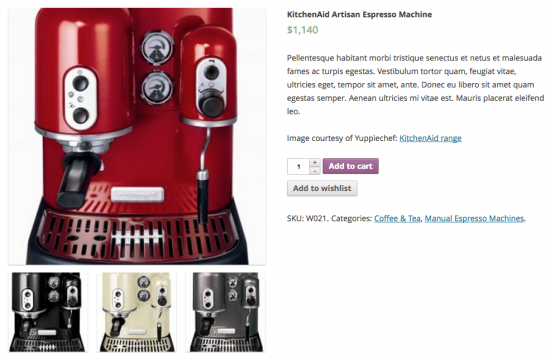 According to a study by Metrilo that measured the sales of 50 stores for six months after offering wishlists, there was an average sales increase of nearly 20 percent.
Conclusion
There are a ton of ways to customize your WooCommerce store and take your brand to the next level.
These are 12 of the best WooCommerce plugins that I recommend to provide your customers with a more pleasant, streamlined shopping experience.
That way, you can eliminate common pain points, encourage maximum engagement, and reduce shopping cart abandonment, which collectively can lead to a significant spike in profitability.