You've recently launched your first e-commerce store. Congratulations!
You're part of a massive industry that's projected to reach $3.9 trillion in 2020 and $4.5 trillion in 2021.
Just look at the steady growth.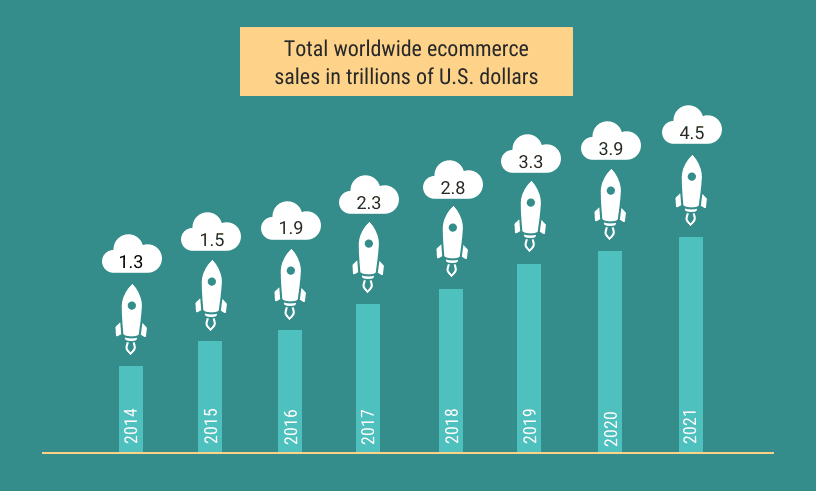 There's plenty of opportunity. But to be successful, you need to bring targeted traffic to your e-commerce store and maximize your brand visibility. You need to get eyeballs on your products. And there are a ton of ways to go about that.
The only problem is that choosing the right e-commerce marketing channels is often easier said than done, especially when you're just starting out. In fact, it can be downright overwhelming. So how do you know where to focus your attention?
That's what I'll be tackling in this post.
Here I'll outline what I feel are the best e-commerce marketing channels for new store owners based on key factors like simplicity, effectiveness, and how long it takes to get results.
I'll cover the essentials so you can get your digital marketing started off on the right foot and ensure you bring a steady stream of quality traffic to your e-commerce store.
1. Video Marketing
I'm a big believer in the power of visuals. After all, "90 percent of the information processed by the brain is visual," and the human brain processes images 60,000 times faster than text."
One of the best ways to capture the attention of your audience is to dazzle them with visuals and show them what your product looks like, how it works, what its features are, and so on.
And there's arguably no better way to do that digitally than through video. By implementing this channel, you're capitalizing on a medium that most people already watch like crazy.
"By 2020, online videos will make up more than 80 percent of all consumer internet traffic (85 percent in the US)." Not only that, "78 percent of people watch online videos every week, and 55 percent view online videos every day."
So this is one of the best ways to quickly make a splash when you're just breaking into the e-commerce world. What I love about video marketing is the plethora of different ways you can go about it.
Here are just a couple of examples of e-commerce brands that have pulled it off flawlessly.
First, there's Onzie, a company that sells activewear, yoga, and workout apparel.
They have a "videos" page on their site that features about 20 videos of their products in action. The one at the very top serves as an introduction and includes a handful of their most popular products.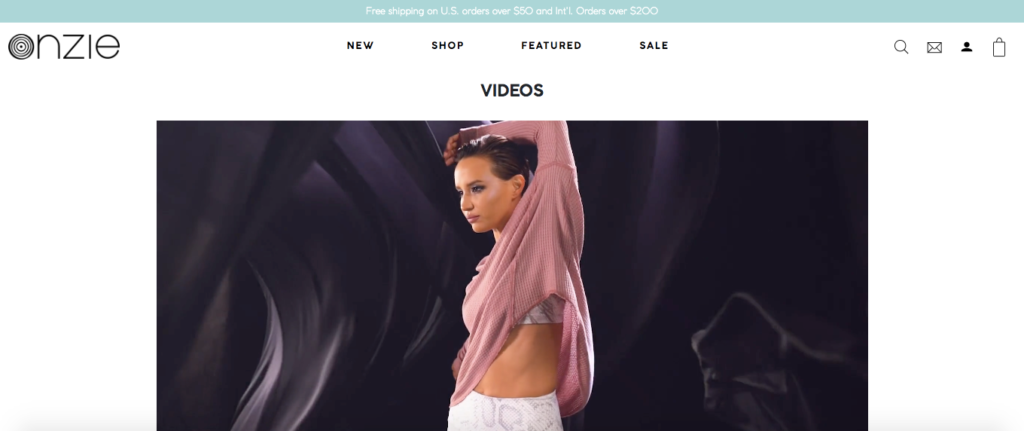 At just a minute long, it's short and sweet and quickly gives shoppers an idea of what they can expect.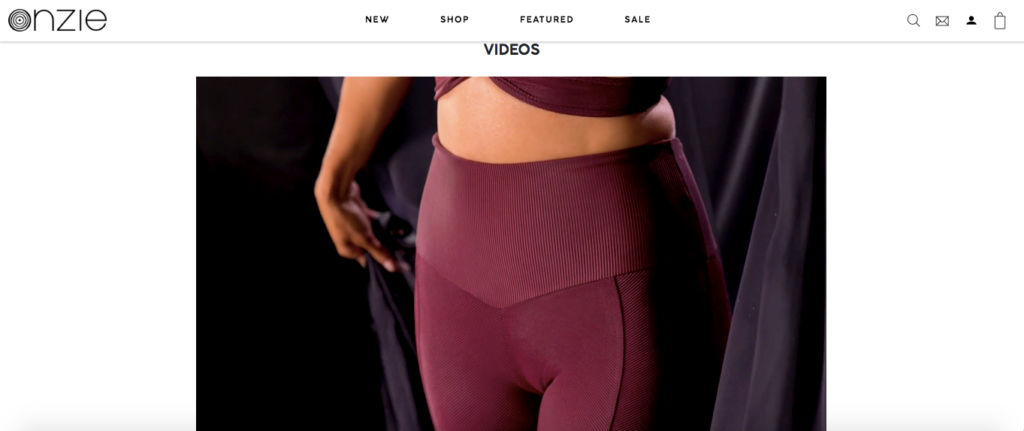 Onzie also does a great job at zooming in closely on the textures of their products so you can see just how high-quality they are.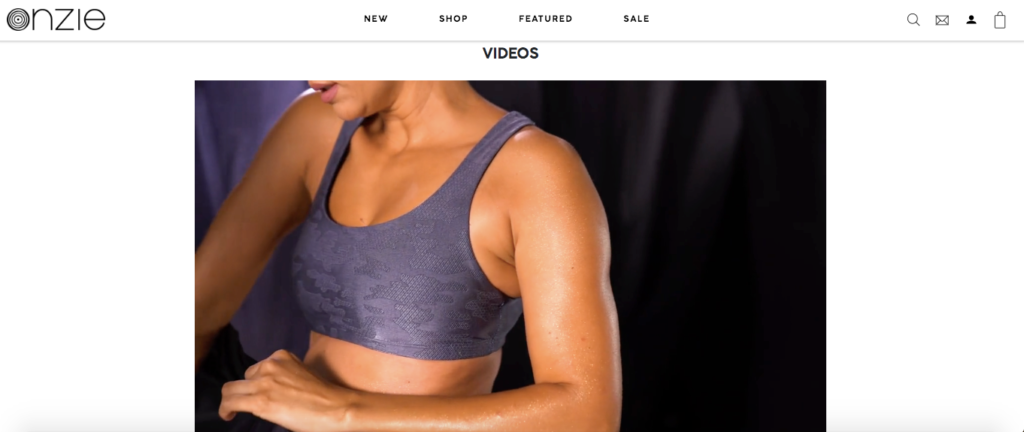 Scroll down the page, and you'll see what else they have to offer.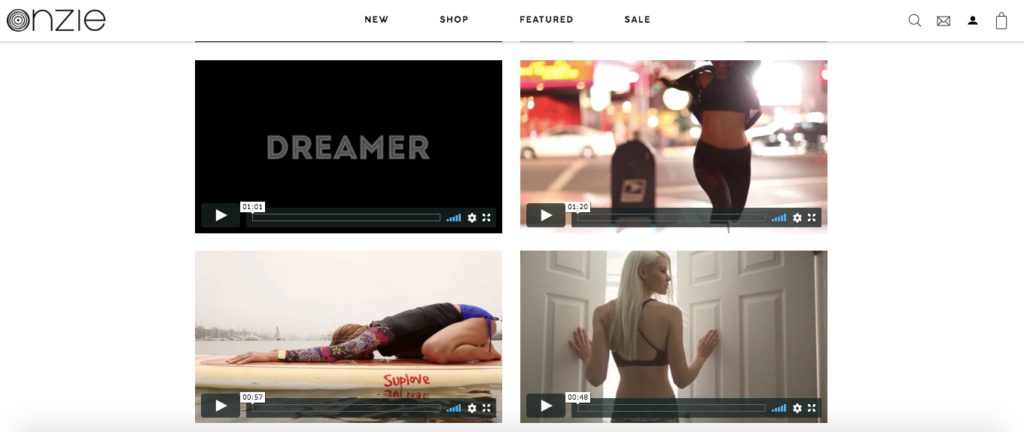 This is a simple yet highly effective way to showcase e-commerce products and can have a huge impact on your overall conversion rate.
Simply having them on your site can help bring in traffic from search engines. And if you post them on other resources like relevant niche sites and social networks, you can bring in even more visitors.
Another good example is Redsbaby, a company that specializes in ultra high-quality baby strollers and bassinets. They've done an excellent job as leveraging YouTube to build buzz around their brand.
In this video for a stroller called the JIVE², they point out some specific features that distinguish its product from competitors and do an excellent job of presenting everything.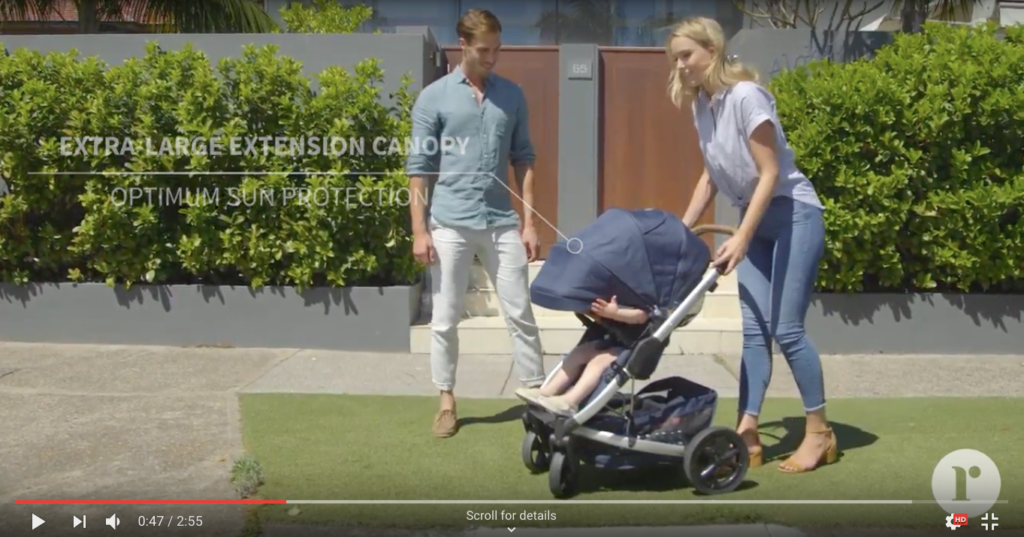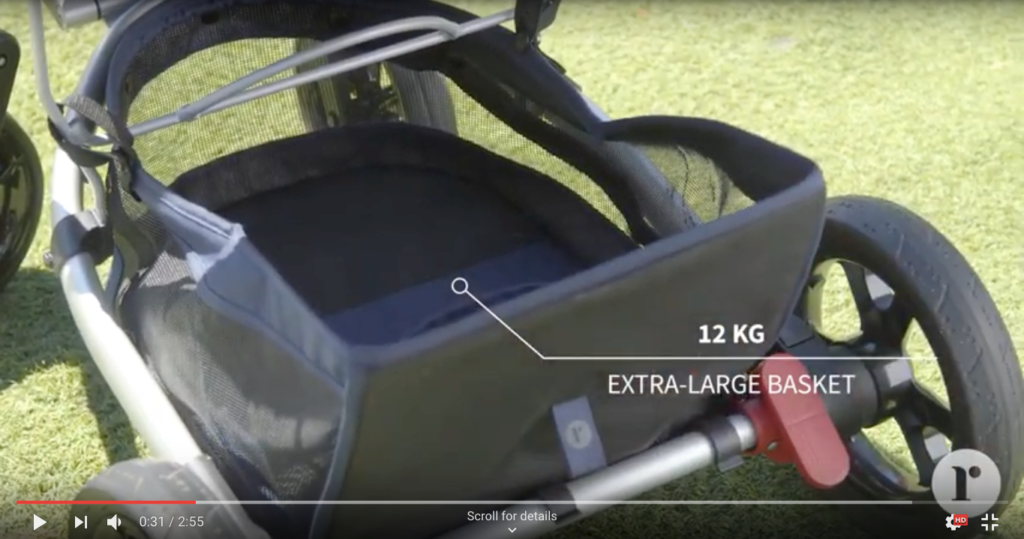 It's brief at just under three minutes and helps viewers understand the ins and outs of the JIVE² and feel more comfortable making a purchase.
Given that YouTube had around two billion users as of late 2019, you can use it as a platform to connect with virtually any demographic. And don't think you need to have an enormous budget and fancy video equipment. It's actually cheaper than you may think.
I suggest checking out this guide from IMPACT inbound marketing to learn the ropes and how to get set up on a beginner budget.
2. Content Marketing
Technically, video marketing is content marketing, but it's a very specific type of medium. But for this channel, I'm referring to any other type of material, which can be extremely far-ranging.
Some examples include:
Blog posts
Guest posts
How-to articles
Infographics
Guides
eBooks
Interviews
Checklists
Podcasts
Stories
Even GIFs and memes can potentially be forms of content that help generate traffic. And the majority of e-commerce store owners can vouch for content marketing as being effective.
In fact, "72 percent of marketers said that having a good content strategy was a major key to their success in 2018." There's a lot to love about this channel, but in particular, I like that it allows you to reach your audience in a way that's natural and unobtrusive and that it's free/cheap.
In most cases, a well run content marketing campaign is more of a time investment rather than a financial one.
So if things are a little tight when you're starting out, this is definitely a channel that should be on your radar.
To give you a better idea of the nuts and bolts of how it works, allow me to provide you with an example of a brand that uses content marketing brilliantly.
Beardbrand is a men's grooming company that sells beard, hair, and skin products.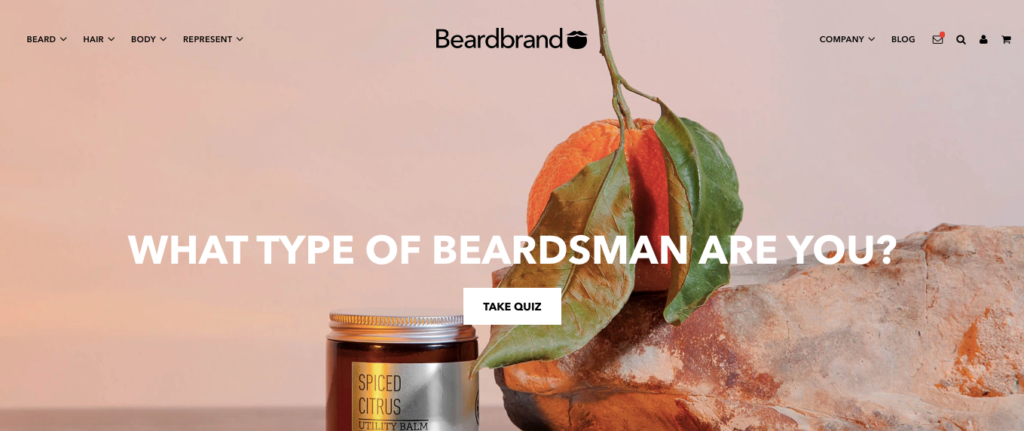 They've gained a ton of momentum recently and have received attention from major news outlets like The New York Times.
Breadbrand has done a lot of things right, including offering shoppers a nice variety of interesting content that's legitimately helpful and entertaining.
For example, they have a post that features the top 21 best beard styles.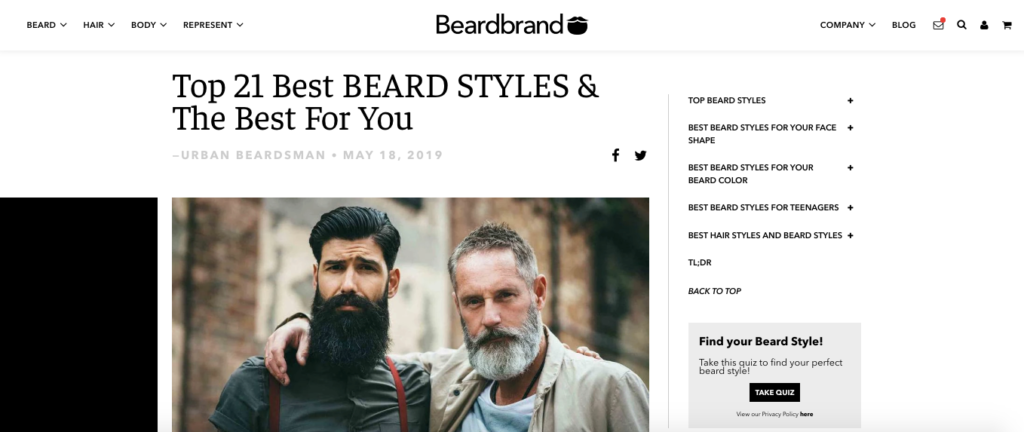 It's super exhaustive and gives beard growers insight on what they can do to look their best, such as choosing a style that's best suited for a round or square face.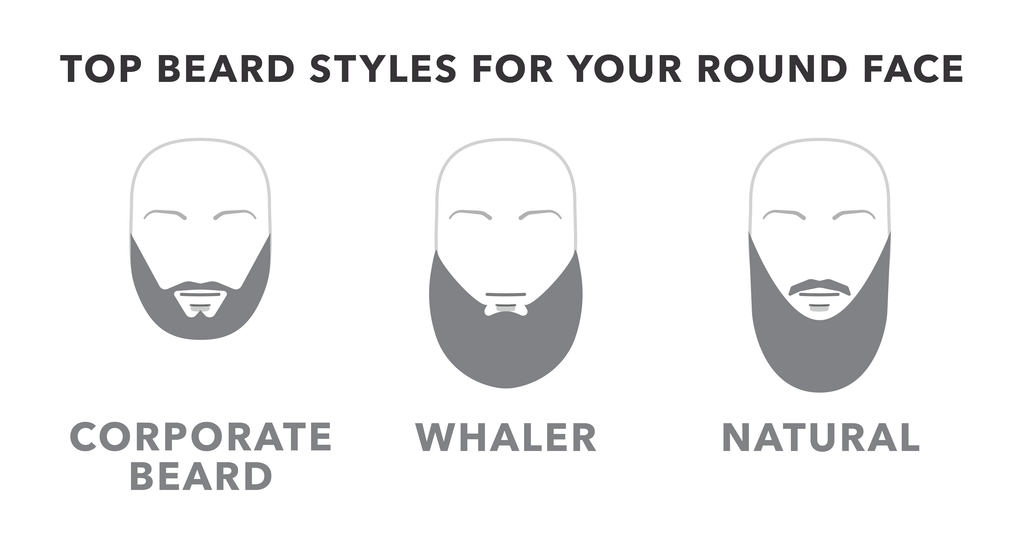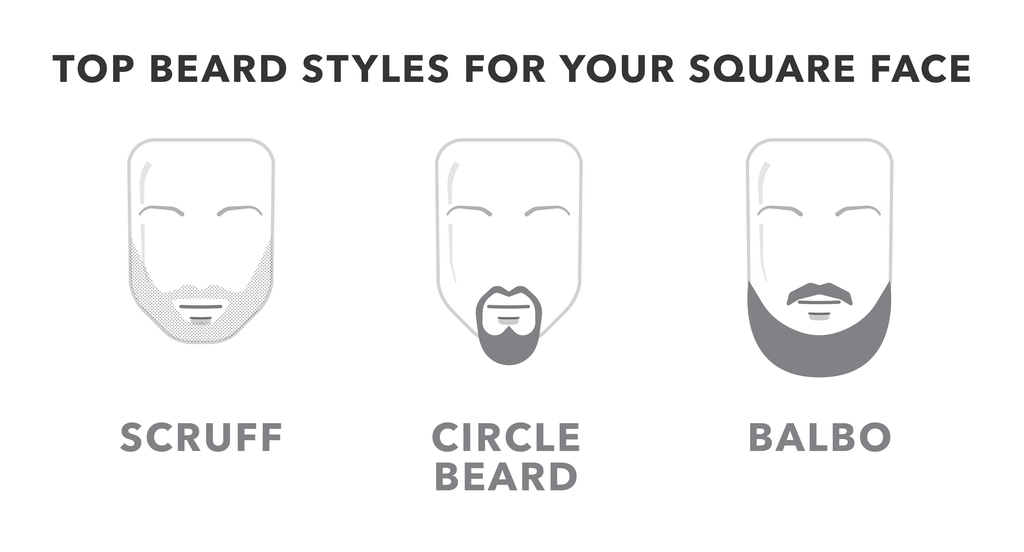 Or for guys who are looking to grow a thicker, fuller beard, they have a guide for that as well.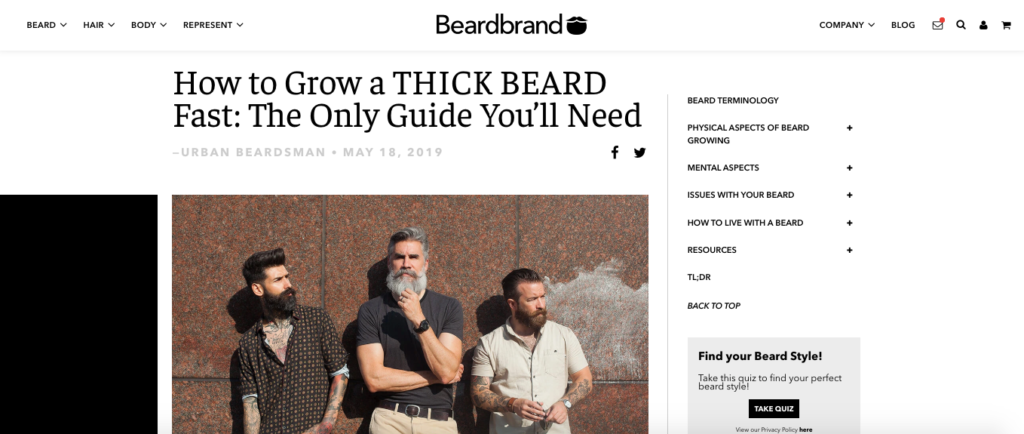 The key to having success with content marketing is to keep your material hyper-relevant to your audience and ensure they always walk away with something useful.
Raoul Benavides from Heart Soul Heat actually uses a more traditional way to get customer attention and provide value. He uses digital billboards in a few cities where he sees growth – which is a great way to marry more traditional marketing methods with fast, digital channels.
As long as you do that consistently, you should be able to gain traction and get shoppers interested in your content, which ultimately gets them interested in your products.
3. Influencer Marketing
There are two main things to aim for when running an e-commerce marketing campaign—results and a solid ROI. When done correctly, influencer marketing delivers just that.
If you're unfamiliar with the concept, it's defined as "a form of marketing that focuses on targeting key industry leaders to drive brand message and awareness to a specific market of consumers."
For instance, you might have a YouTuber with a sizable following feature one of your products in a video. Or you might have some who's popular on Instagram show it off in one of their posts. And it's been proven to get results.
According to recent data, more than 9 out of every ten marketers who use influencer marketing (93 percent) report that it helped them gain visibility.
In terms of average ROI, every dollar spent on influencer marketing equals $6.50 in sales—roughly 11X, the ROI of traditional forms of digital marketing.
It's hard to argue with those numbers, and I think it's one of the best e-commerce marketing channels for bringing instant exposure to your brand.
Case in point—CLIO Makeup, a Korean-based cosmetics company.
They've done a great job at generating exposure by partnering with Instagram beauty influencer Ya Stacey, who currently has 209k followers.

In one of her recent posts, she featured several of CLIO Makeup's products and promoted a giveaway event.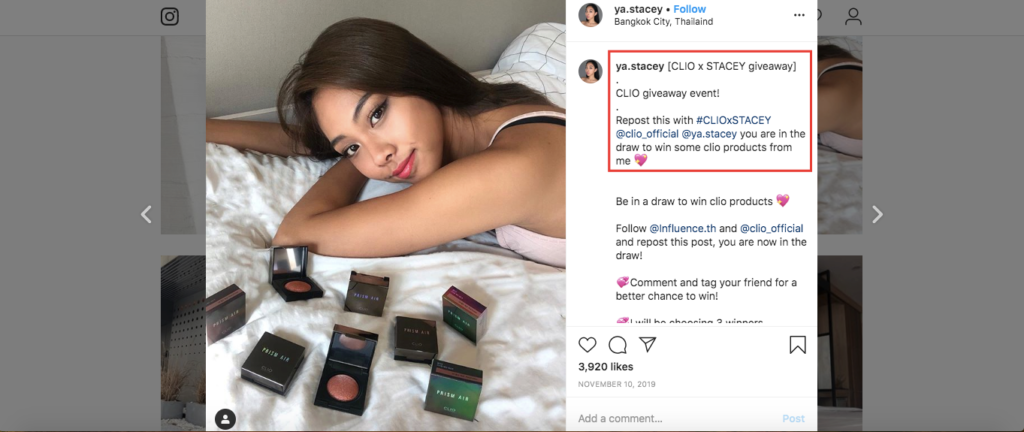 It did quite well and received nearly 4,000 likes, which I'm sure brought some quality traffic to both their Instagram page and to their website.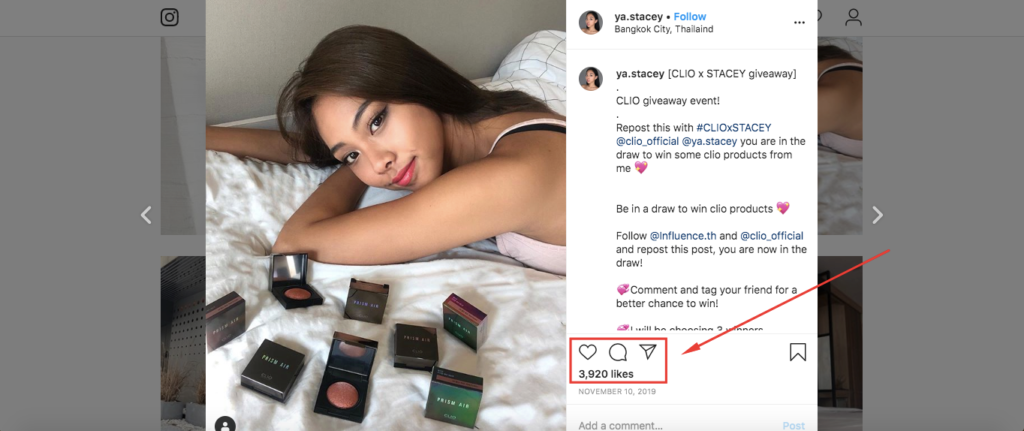 This shows how much power a single post can have. Now at this point, you probably think influencer marketing looks good enough, but you're also probably wondering if it costs a lot of money.
Well, if you go after big-name celebrities like Kylie Jenner and Chrissy Teigen with millions of followers, then it likely will. That could potentially cost you hundreds of thousands of dollars.
But if you go after smaller "micro-influencers" like the one I just mentioned, you should still be able to get results, even if you're on a budget.
In fact, 96 percent of influencers said they charge less than $1,000 for a blog post, and 90 percent said they charge $250 or less for a promotion on Facebook or a sponsored tweet on Twitter.
To find influencers in your industry, I recommend using a platform like Shoutcart, which helps connect e-commerce brands with influencers. Or if you want to skip paying money altogether, you can always "gift influencers" by sending them free products to try. Assuming they like it, many will give you a mention.
If you run a clothing brand, for example, you could send an influencer some of your apparel to try, which is a great way to build rapport and get your name out there.
For more details on gifting, check out this post on Medium.
4. Pay-Per-Click Advertising
Pay-per-click (PPC) advertising is a straightforward marketing channel where you pay a publisher like a search engine or website each time a visitor clicks on one of your ads.
Here's an example of one in Google from Jacquet Droz—a luxury watchmaker.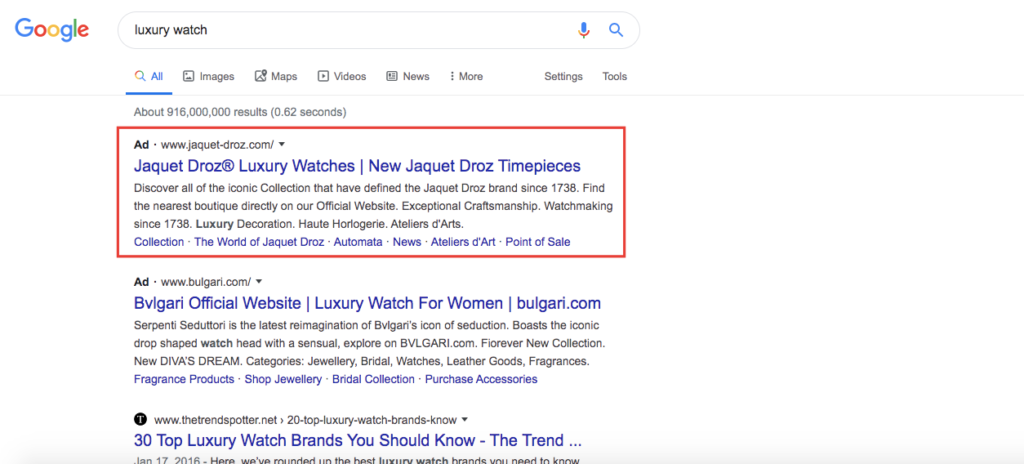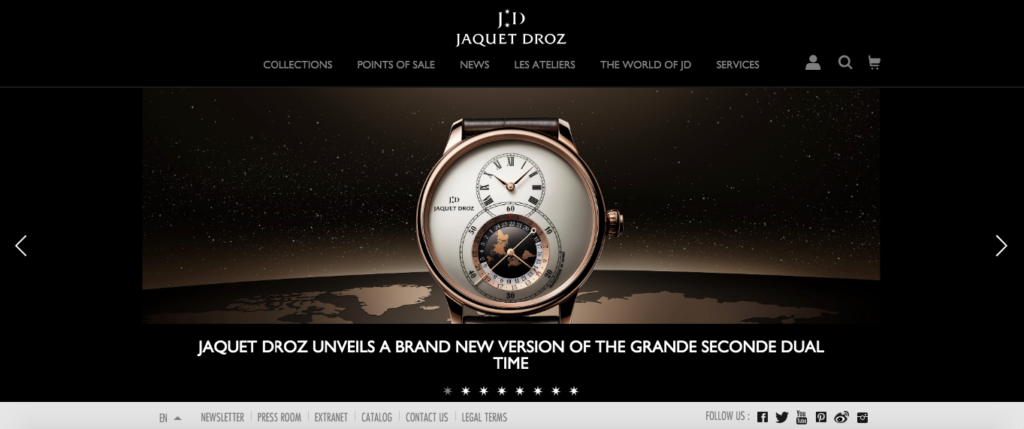 While PPC doesn't have the same ROI as influencer marketing, it's still respectable with an average rate of 200 percent.
It's also worth noting that "traffic brought through PPC advertising yields 50 percent more conversions than organic advertising." That's because shoppers who click on an ad tend to have a higher interest level than when they're just casually browsing.
So you can definitely recoup your money in a hurry and potentially crank up sales with this channel. Another big plus is how quickly you can bring in traffic.
If you get your campaign set up correctly, you can literally bring in targeted shoppers overnight. This makes PPC a good option if you need to get the ball rolling right away. And don't think you're limited to just Google AdWords and Facebook Ads.
While these are often the first networks that come to mind, there are plenty of alternatives—many of which have a much lower average cost-per-click.
For instance, there's Instagram Ads, which allows you to create a variety of eye-popping ads like images, videos, and carousels.

There's Amazon Advertising, which can be a potent network to tap into, given that 66 percent of all product searches begin on Amazon.
Here's an example from Swiss luxury watchmaker Tissot.

There's also Bing Ads, which can "reach 63 million searchers that aren't reached with Google AdWords."
Here are some of the results that pop when searching for "luxury watches."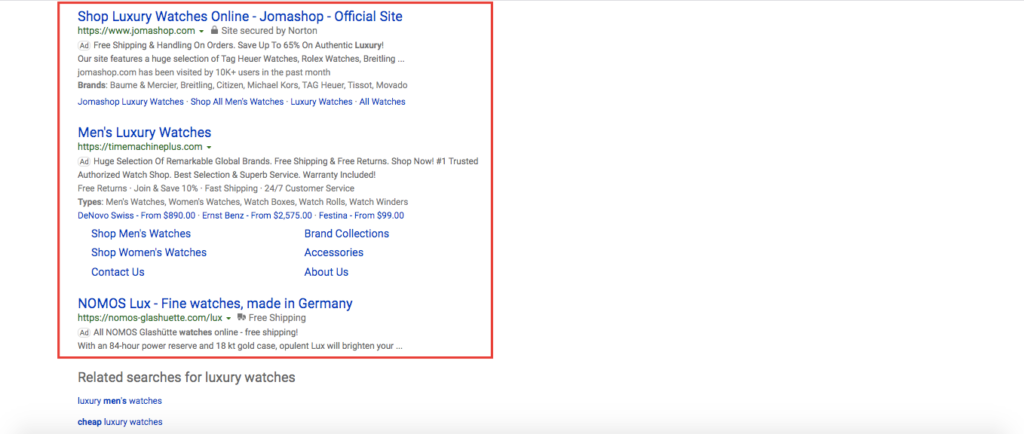 Or if you're looking for other alternatives, you can find 12 of them on this post from AdPushup — most are which have very reasonable CPCs.
Conclusion
Breaking into e-commerce can be incredibly exciting, and the industry is starting to hit its stride. But navigating the marketing aspect can seem daunting with so many different options to choose from.
At the end of the day, you need a streamlined approach that allows you to get in front of your target audience and effectively promote your products without wasting time and money.
The e-commerce marketing channels I listed here should help you do that with minimal friction so you can keep the traffic flowing while improving conversions.
That way, you can stand out from competitors and set the stage for long-term success.