Reach your customers where they are, fast.
Launching your SMS strategy has never been easier. Drip's visual builder lets you design the perfect SMS, complete with personalization and emojis.
And when you're ready to hit send? See exactly how your SMS will look in real life through and interactive preview or test send.
Run cross-channel marketing all from one platform.
Your dreams of combining touchpoints in one cohesive workflow (with a lot less work) have been answered.
When running email and SMS on Drip, you can combine existing email segments with store data to enjoy greater efficiency in text personalization, and power your SMS strategy to the moon and back.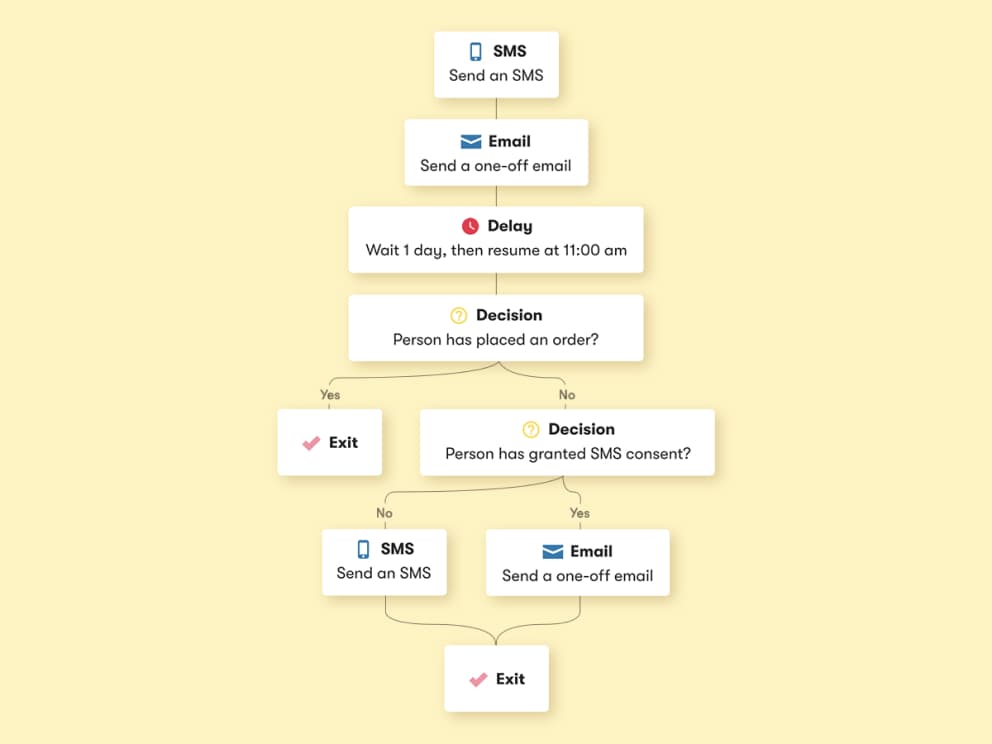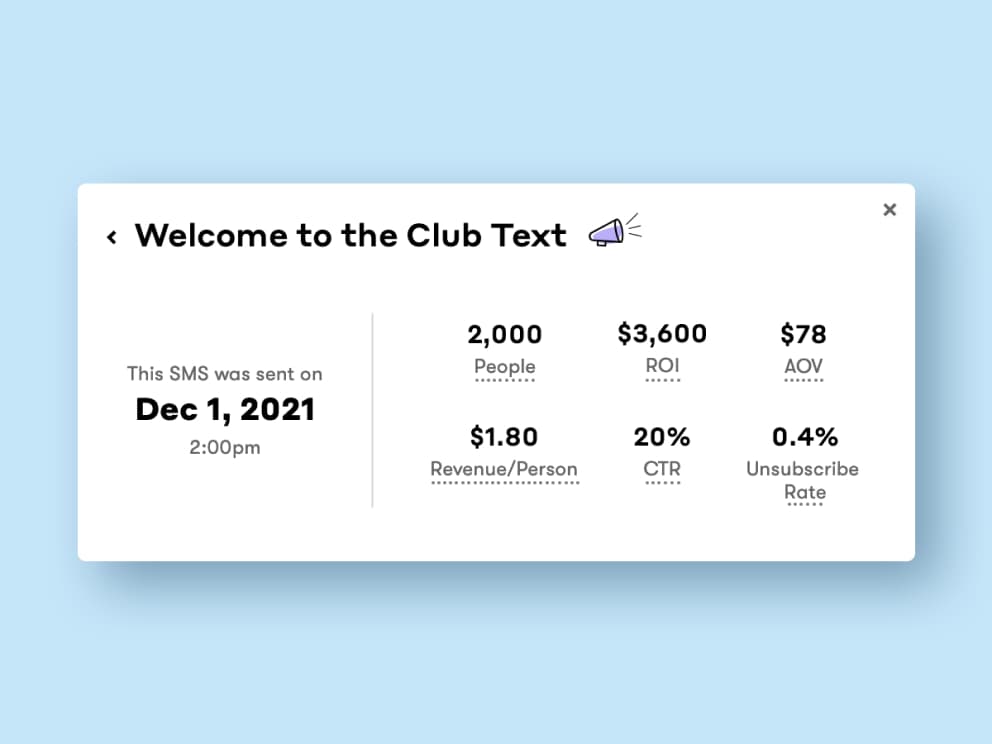 Get clear performance insights and soar.
Want a complete and true picture of revenue by channel so you can keep perfecting your marketing mix? We've got you.
See all the metrics you need - like total revenue, revenue per person, average order value, CTR, and more - in Drip's user-friendly SMS Dashboard.
Avoid compliance headaches before they begin.
Despite ever-changing regulations, Drip provides everything you need to ensure TCPA compliance. Your job? Rest easy knowing your SMS marketing is beautiful, on-brand, and by the books.
Are you ready to grow your sales through Drip's automated SMS and email marketing platform?