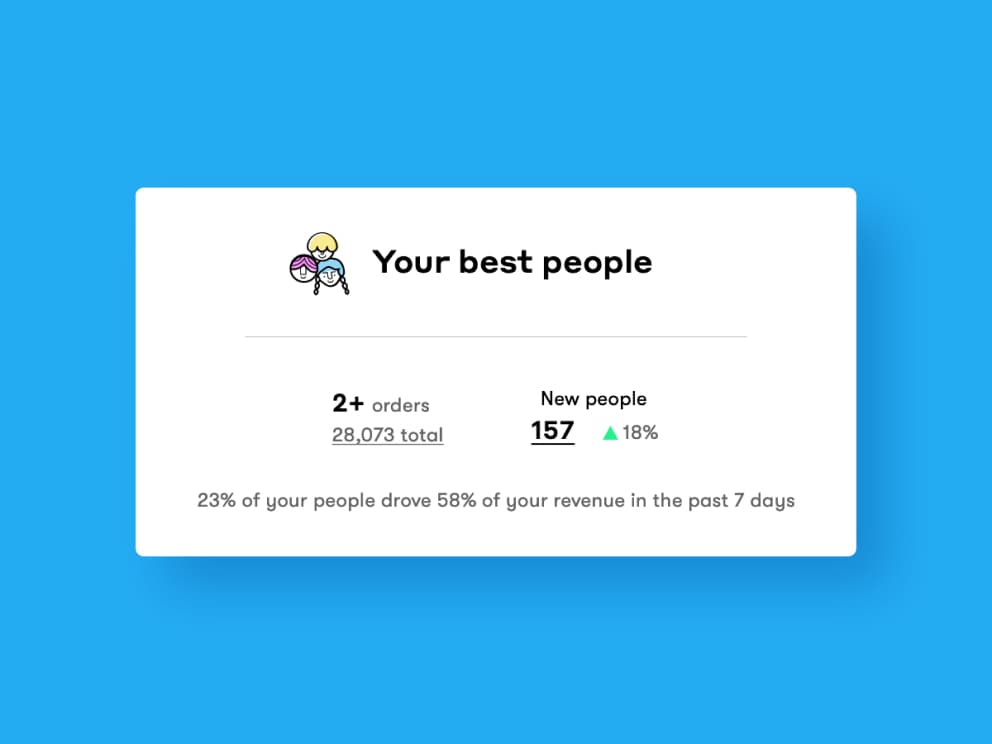 Propel conversions and repeat purchases.
Drip dashboards and analytics reveal the kind of actionable segment insights that help you drive more sales, more consistently. Understand the revenue and performance of your campaigns and strategies in real time - from revenue attribution, to who your most loyal customers are, and beyond.
"Drip has been a game changer for our team... the analytics are invaluable. We have a whole new understanding of how our communication is directly impacting sales and revenue."
Benchmarking and guidance that drive performance.
Ever wonder if you're on track with your marketing results? Wonder no more. Along with personalized guidance on actions you should take based on performance results, we also provide brands like yours with benchmarks informed by ecommerce experts.
With Drip, it's easy to lay out a plan, stay in the know, and continually improve.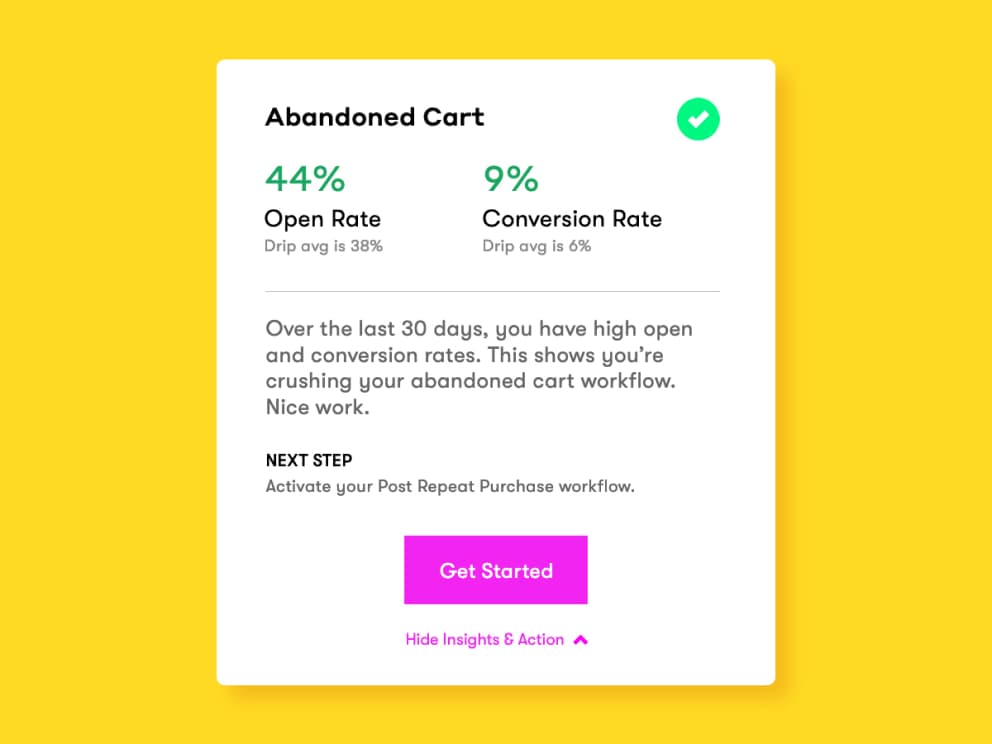 "I am thrilled thus far. It is easy to use and they give you great tips."
No more guessing. See your marketing path with clarity.
Want to know the ROI of potential marketing strategies? With Drip, you get unique in-app guidance that's specifically tailored for ecommerce and answers key planning questions before you launch your next marketing strategy.

We'll tell you how much time setup takes and what your projected revenue will be. All so you can leave those question marks at the door, and be sure your marketing efforts achieve maximum ROI.
"Easy to set up. Easy to get started and with great analytic feedback and overview."
Hit the ground running with templates and recommendations.
With Drip's library of pre-built templates you can quickly launch proven marketing strategies - whether that is building emails, creating workflows, or launching onsite forms and pop-ups. Whether you're a seasoned marketer or wading into new waters, Drip delivers the insight and recommendations you need to feel confident in what you create.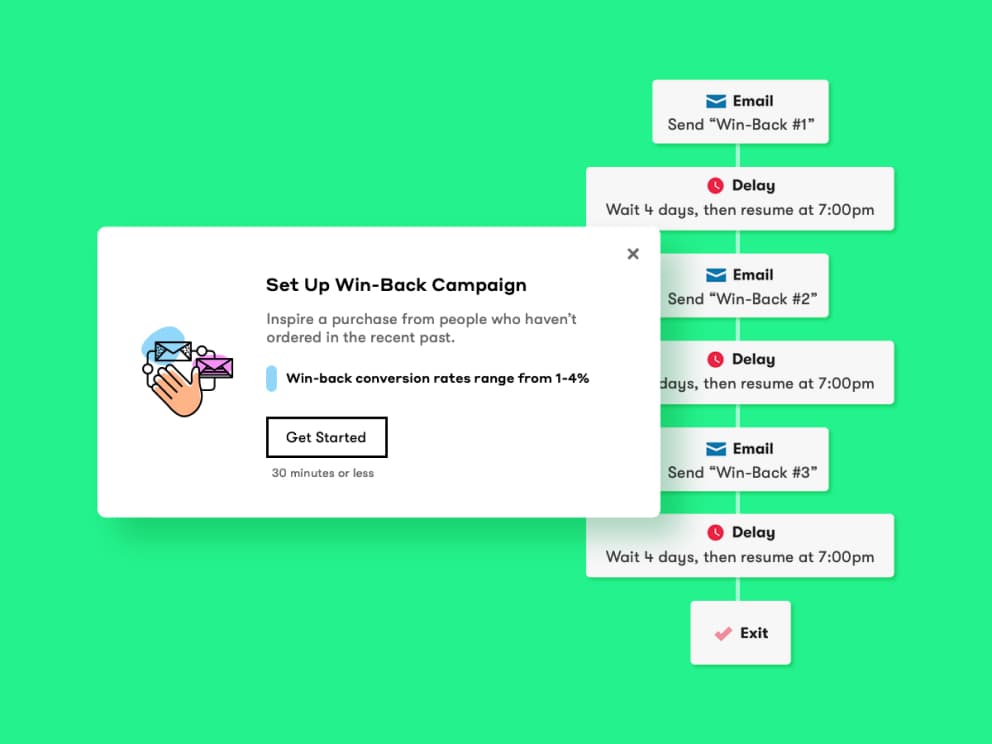 "Very dependable and has great templates to use with great guidance."
Drive more sales with Drip today.
Start a 14-day free trial of Drip, no credit card required.