Getting started with email marketing for your ecommerce brand can feel overwhelming. Should you start sending marketing emails right away? Run a promotional campaign? Or spend time setting up your automated emails?
If you don't have a roadmap or a clear plan of action to follow, starting with email marketing can feel like you've entered a maze without a map.
The good news is, you're reading our Big Book of Ecommerce. We're going to give you the roadmap you need to get started with emails.
How to Set Up Your Email Marketing From Scratch
Setting up email marketing is a simple three-step process.
1. Set up your automated (lifecycle) workflows
These are the emails that you can set up and forget, and they'll make you money on autopilot. Sounds like a dream, right?
Lifecycle email workflows are triggered by your subscriber's or website visitor's action (or inaction). They take your subscriber on a journey and are incredibly good at providing a personalized email and shopping experience.
Think welcome, cart abandonment, post-purchase, win-back, re-engagement, and so on.
2. Start sending weekly email newsletters
Once you have your lifecycle workflows set up, it's time to start thinking about emailing your list regularly to stay on top of mind but also keep making sales from your emails. Weekly emails are the perfect way to do this. Send one a week at a minimum.
3. Run promotional campaigns
Finally, it's time to run promotional campaigns. These are the discount offers brands send to their subscribers.
Think Black Friday/Cyber Monday, Christmas, 4th of July, back to school, Valentine's Day—if there's an occasion, you can probably create a promotion around it.
Promotional campaigns are a great way to boost email sales, but if you run promotions too often, not only will your sales eventually plateau, but your subscribers will only want to shop from you when you're running a discount.
Getting started: 15 emails divided across three email workflows
While there's no limit to how many email workflows a brand can set up, you need to start with the ones that will boost email sales as well as build a relationship with your customers at the same time.
When getting started, keep it simple and start with the three flows that get you the most bang for your buck:
Welcome
Cart abandonment
Post-purchase
The best part? You can set up these three money-making email workflows with just 15 emails.
Dividing 15 emails across three workflows
Now there's no hard rule that says these emails must be divided a certain way between the three workflows.
Depending on your goals, your strategy, the story you want to tell, and the products you want to highlight, each workflow can have as many or as few emails as it needs.
For a UK-based frozen and fresh food delivery brand, we divided these emails into:
Five welcome emails
Three abandoned cart emails
Six post-purchase
And the one remaining email? (Those emails add up to 14 in case you didn't notice)
This was a brand that delivered freshly cooked food once a week. So we created a "Weekly announcement" email that went out before every "cooking" day.
This way, the orders would roll in, and they weren't scrambling to get orders on the one day they cooked and delivered fresh food.
Here's how you can potentially divide these emails for your own brand:
Important: In all these emails, it's understood that there's an element of selling in them. Feel free to highlight your most popular products or have some form of a "Buy Now" call to action.
Welcome workflow
Contrary to popular belief and industry practice, the emails in your welcome flow aren't just for reminding folks about their expiring discount or saying thank you for signing up.
A well-thought-out welcome flow is your best chance of creating a strong and profitable relationship with subscribers. It's an excellent way to connect with your customers, inspire brand loyalty, and build trust. Create a great first impression, and you'll encourage new subscribers to make their first purchase and new customers to make their next purchase.
The seven emails listed below will give you a strong welcome sequence. But if you are just starting out, it can be overwhelming to create them all at once. So you don't have to use all of them, start with the ones that work best for you. You can always add and expand a sequence once you have it up and running.
The same goes for the copy of the emails. Your best move is to use content that you already have. Go over your website, social media, and other materials to see what you can repurpose for these emails.
Email 1: Welcome to the [Brand Name] Family
Welcome the subscriber to your brand or thank them for signing up. Deliver whatever promise you made to them in the opt-in form (discount code, quiz results, etc.), highlight key things about your brand, and set expectations on what to expect from future emails.
Welcome emails can be a personal message from the founder, as in the case of Supergoop.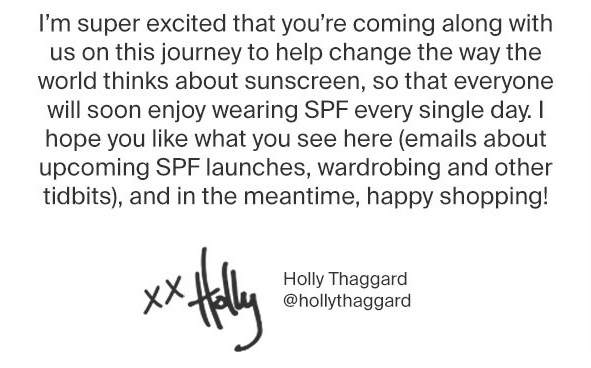 Or they could be from the brand itself like this one from Cult Beauty.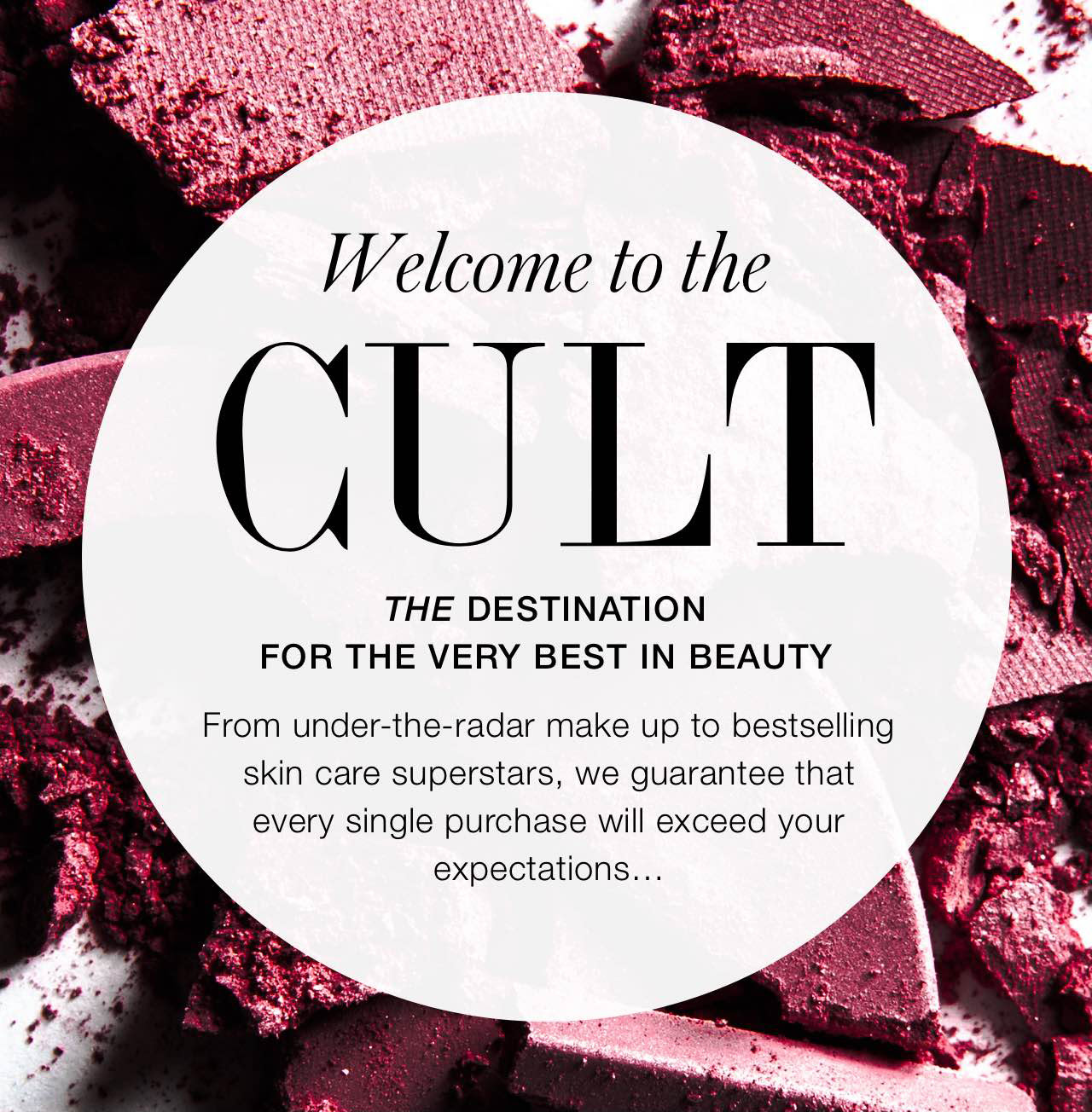 Email 2: Brand Story
With this second email, you want your subscribers to start feeling more connected to your brand. Share how your brand got started and what your brand stands for. When people understand and align with your values, they are more likely to support your brand.
This is a good email to highlight your signature products or the ones you initially launched your brand with.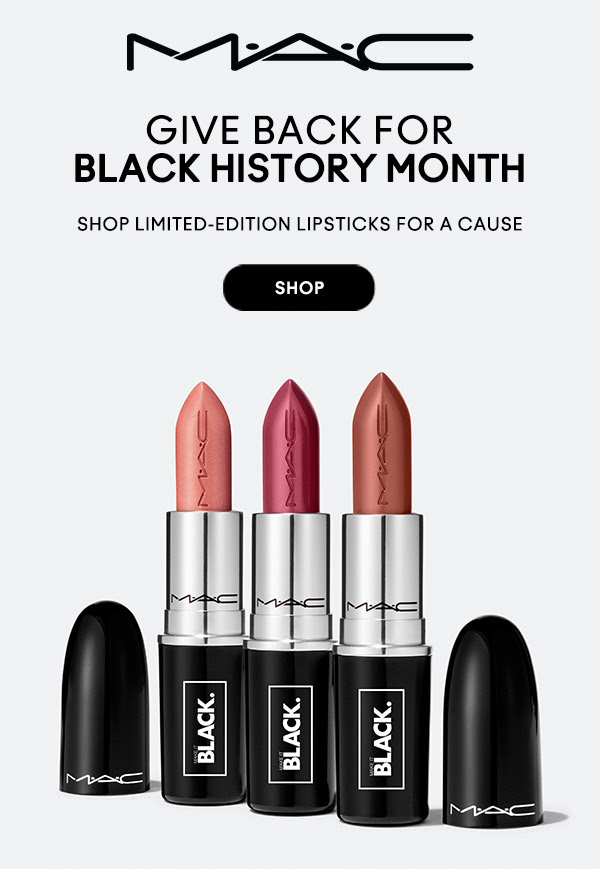 Email 3: Product Highlights and Social Proof
Feature either a specific product, showcase your bestsellers, or make personalized recommendations.
But just because it's an email focused on getting sales doesn't mean you shouldn't continue to build trust in this email.
One of the fastest ways of building trust is to use social proof. Showcase testimonials, share UGC (user-generated content), highlight any awards or certifications your brand has.
Don't have any of those? Share your brand commitments like Everlane's "Radical Transparency" promise in their emails.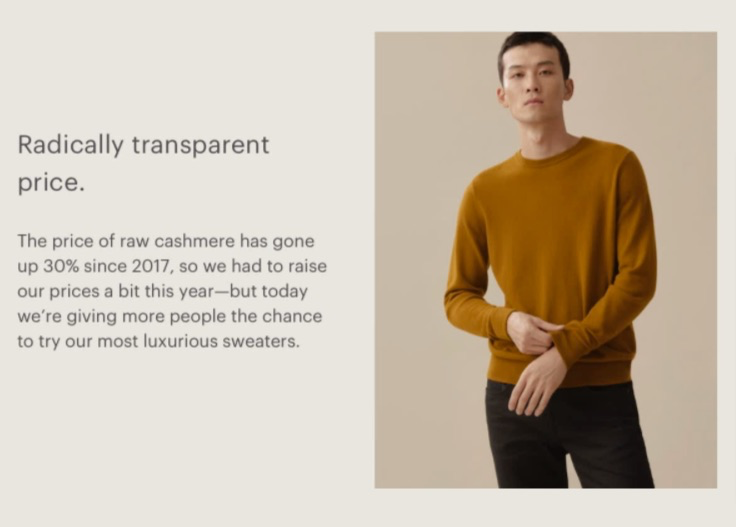 Email 4: Content
Content emails are all about providing value to your subscribers, which—you guessed it—help build more trust. In this email, you can share tips or dispel common myths about your product. It's also a great place to answer some of the frequently asked questions your subscribers have.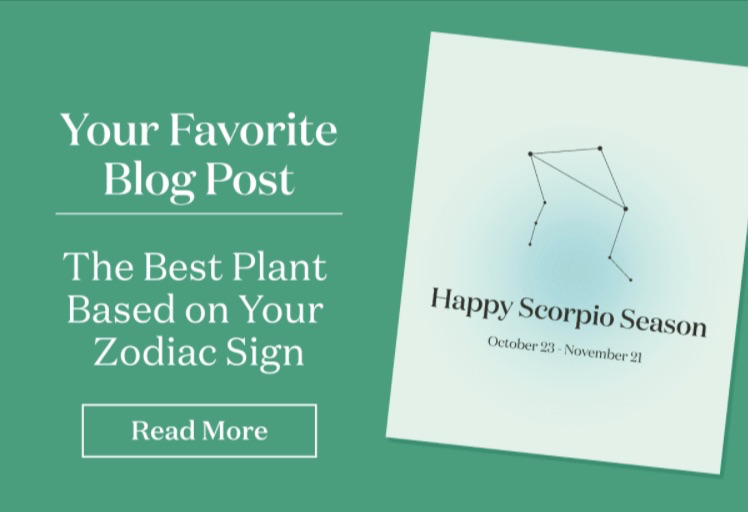 Email 5: Pain Points
What's keeping your subscribers up at night? And how do your products solve their problems?
This is my favorite kind of email to create because it positions the brand's products as the solution to the pain the subscriber is feeling.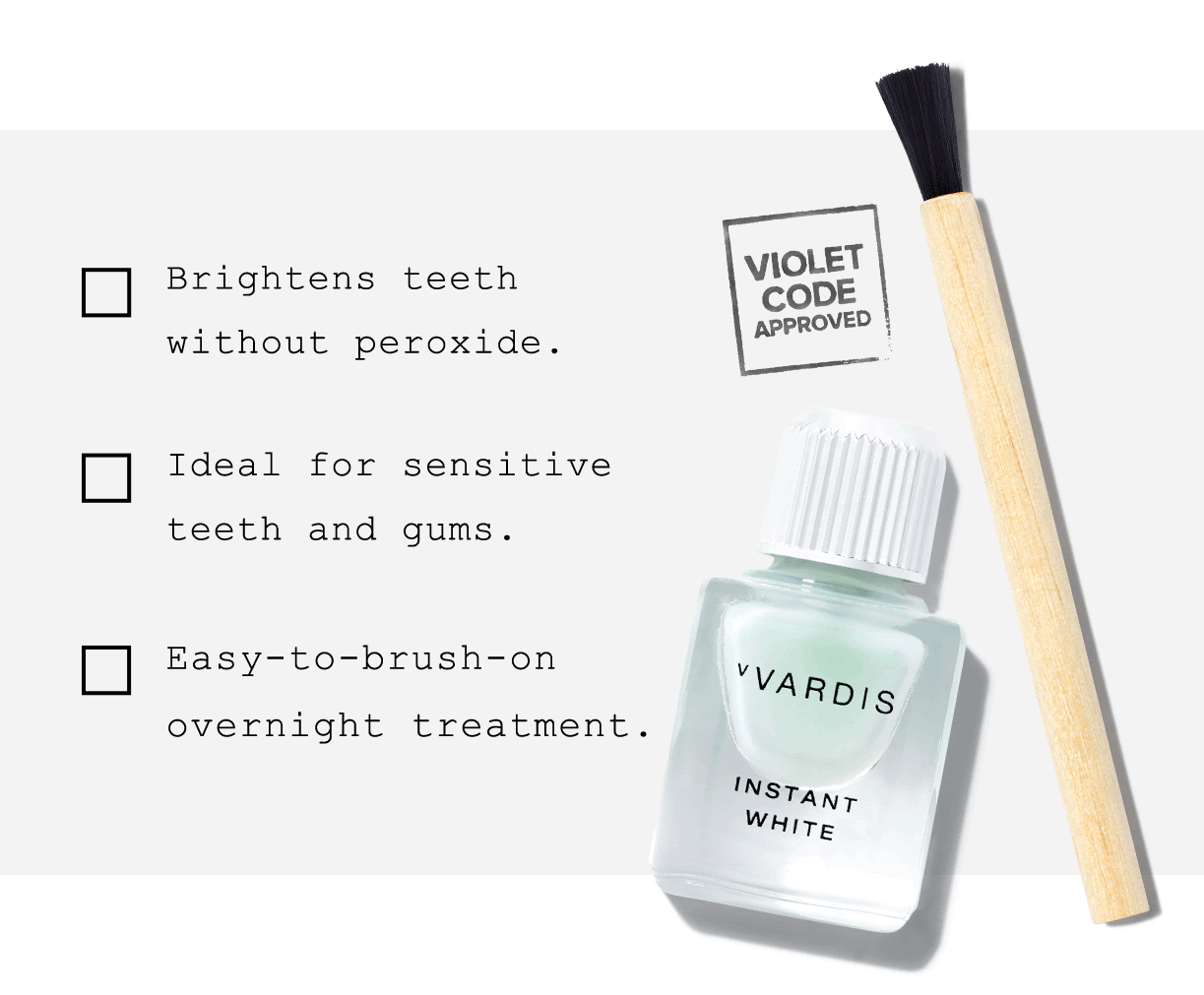 Email 6: Benefits / Feature
Show your subscribers how their life will improve once they use your product. This is the perfect email to use customer reviews or share before and after images.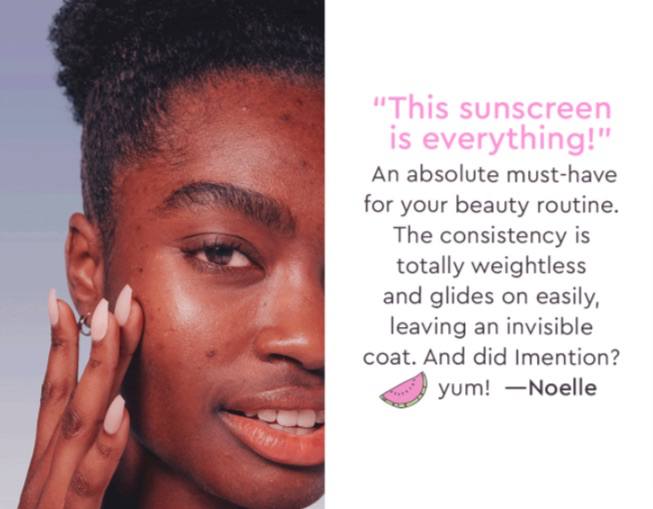 Email 7: Sales
When we say sales, we don't mean a discount Emails in your welcome workflow should highlight products and have A welcome sequence can and should have a pure sales email. Highlight 1-3 products in this email to encourage subscribers to buy.
We say this grudgingly, but if you didn't offer a discount as a sign-up offer and your subscribers haven't bought from you yet, you can use this email to offer a discount.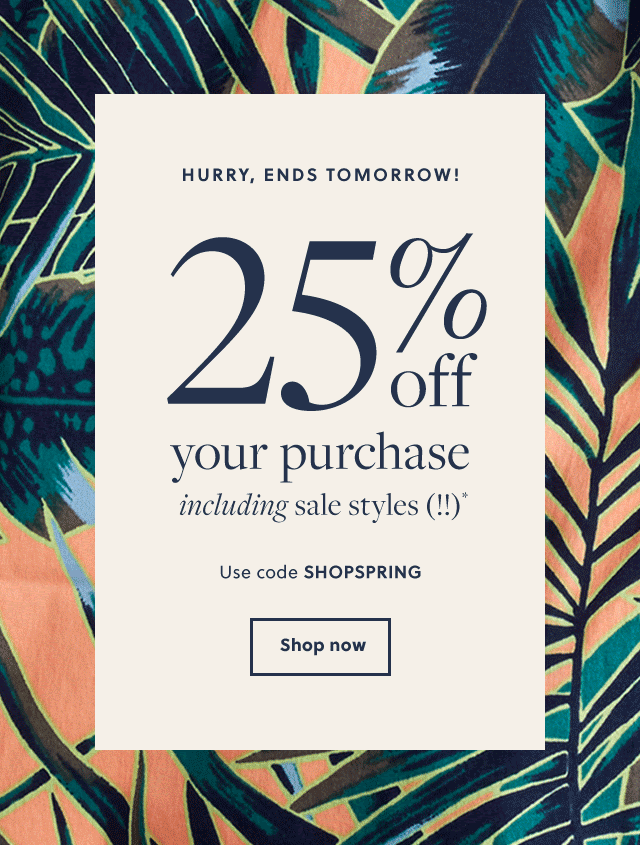 Abandoned Cart Workflow
Here's a staggering fact: 69% of online carts are abandoned. That's billions of dollars in revenue left hanging in digital space. And some of it's yours.
This is where the abandoned cart sequence comes in. When we say this is a money-making sequence, we're not joking. Abandoned cart emails have a 45% open rate, and the opens have a 21% click-through rate. Of those who click, 50% end up completing their purchase.
In other words, an abandoned cart email sequence will pay for itself many times over with the sales it generates.
And it doesn't need to be a long sequence. There's another stat out there that says one email is better than no email, but an email workflow of 3 (or more) emails is best.
Implement these three abandoned cart emails and watch those sales zoom in.
Email 8: Cart Reminder 1
Send a simple short email anywhere from 2-6 hours after cart abandonment.
All you're doing is reminding your customer what they've left behind in their cart. Mention that you are holding the products for them and if there's a time limit, then mention that too.
While I don't recommend offering a discount in the first abandoned cart email, you obviously can.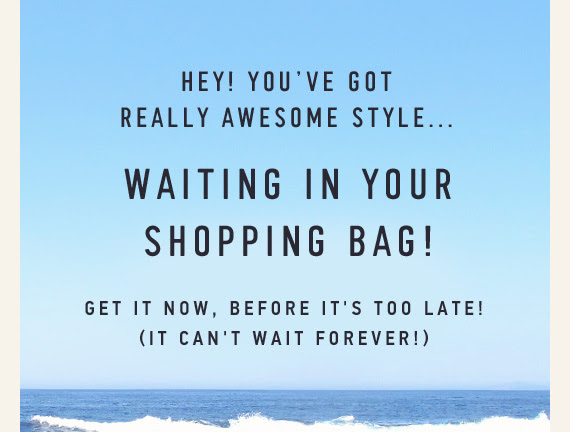 Email 9: Cart Reminder 2
If nothing happens, send another email a day later, similar to the first. If you didn't make an offer in the first email, now's the time to sweeten the deal. Both a discount and a free shipping offer typically convert well.
If you don't want to make an offer, mention some of the benefits of the product(s). In both cases, include social proof.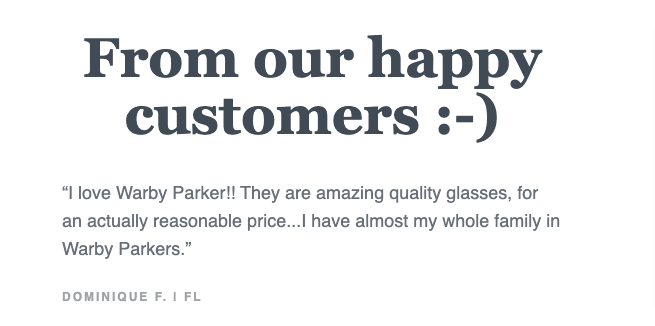 Email 10: Cart Reminder 3 (Last Chance)
This is the last-chance email. You inform the customer that you can't hold their items any longer. If you have a discount offer, repeat it here one last time. If you don't create scarcity by reminding them you can't hold their items in the cart for much longer (which is true, btw).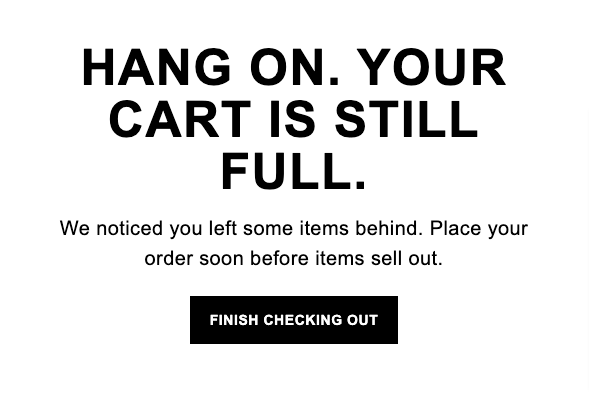 Post-Purchase Sequence
Your brand isn't top of mind for your customers in their day-to-day life. That changes the moment they purchase something from you. But it doesn't change for long.
Every order offers you a short window of opportunity in which your customers are at their most engaged. They are eager to receive their order and start using your product. They will open your emails and read them, often multiple times. This is the perfect time to help your customers fall in love with your brand.
Unfortunately, a lot of brands waste this opportunity completely. They send out a snooze-fest of bland order and shipping confirmations and then go silent.
Don't be one of those brands.
Instead, use the emails below to keep your customers engaged, updated, and invested. Then sit back and watch this sequence turn your buyers into fans.
Email 11: Order Confirmation
Not surprisingly, this is the email that confirms the order and helps your customers set the right expectations by letting them know what's going to happen next and when they can expect their order. You could use the footer in this email to cross- or up-sell. But most importantly: give this email some personality!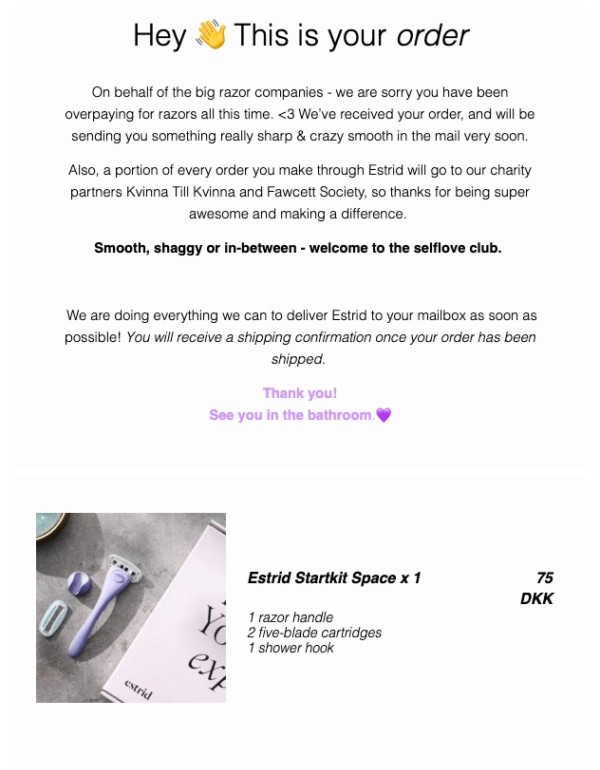 Email 12: Shipping Confirmation
Let your customers know their order is on its way, when to expect it and how to track it. It can also be helpful to share return or refund policies. Reconfirm the great choice the customer made with this purchase by including one or more (short) testimonials.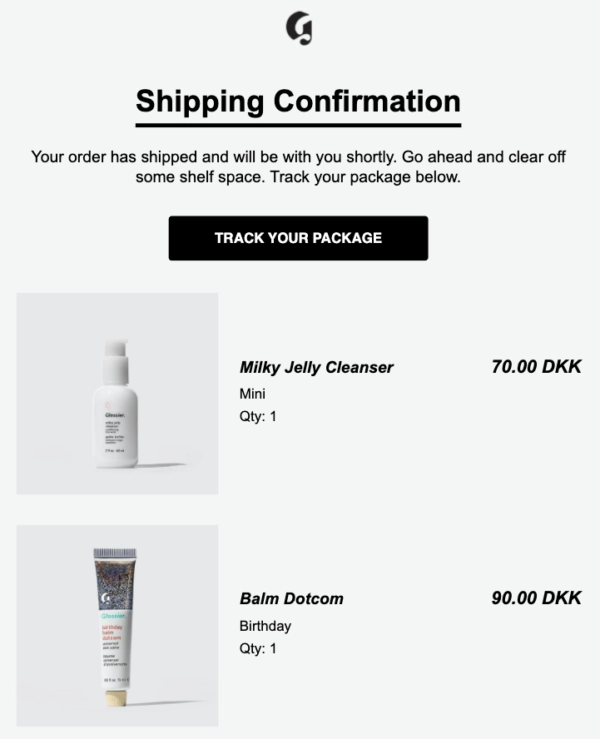 Email 13: Shipment Check-in
This is what I call a "proactive" customer support email.
Checking in with your customer to confirm if they've received their order is a great way to connect and show you care about them. Tell them what to do if they haven't received the order yet. It's also a good place to mention shipping delays (if your brand is experiencing them.)
And even though you have the tech stack in place that tells you when an order is delivered, sending this email will make your customer feel well taken care of.
It's a good idea to make this a text-only email, so it feels more personal.
Email 14: Care/Usage Instructions
This is a content email that helps your customer make the most of your product. You can share best practices but also warn them about common mistakes. It keeps them engaged and excited as they wait for their order to be delivered and sets expectations about using the product.
Sending a "While you wait for your order" is also a great way to keep customers engaged and excited about their order. Show them different ways they can connect with your brand, highlight reviews, or keep things fun by sharing memes.
Email 15: Review Request
A review request has the best results if you send it when customer satisfaction is at its highest. This is after they've used your product and the experience they had is still top of mind. So the timing of this email is very dependent on the type of product they've bought.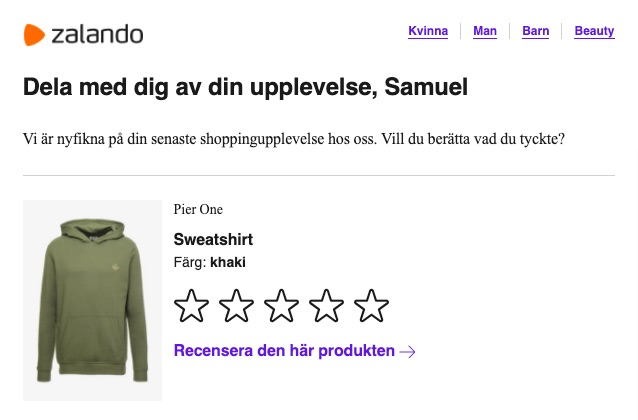 Wrap Up
Automated email sequences are one of the most impactful email marketing tools you can use for your business. You set them up once, and then they run autopilot.

To get started, focus your effort on the three money-making sequences: welcome, abandoned cart, and post-purchase.

You don't need to be an email marketing professional for this; you can set up and implement these emails yourself.
Likewise, don't feel all this is set in stone. You can absolutely adapt these emails based on your brand's needs, your available time, and your resources.
And don't overthink things too much. Drip makes it easy to adapt these emails once you've set them up. So go live, let the sequence run for a while, and then tweak based on the performance you observe.
Just remember that even the smallest of welcome sequences that actually go out to your customers will bring you more sales than an email sequence that only lives in your head. So start small and build out over time.