Marketing Automation At Its Finest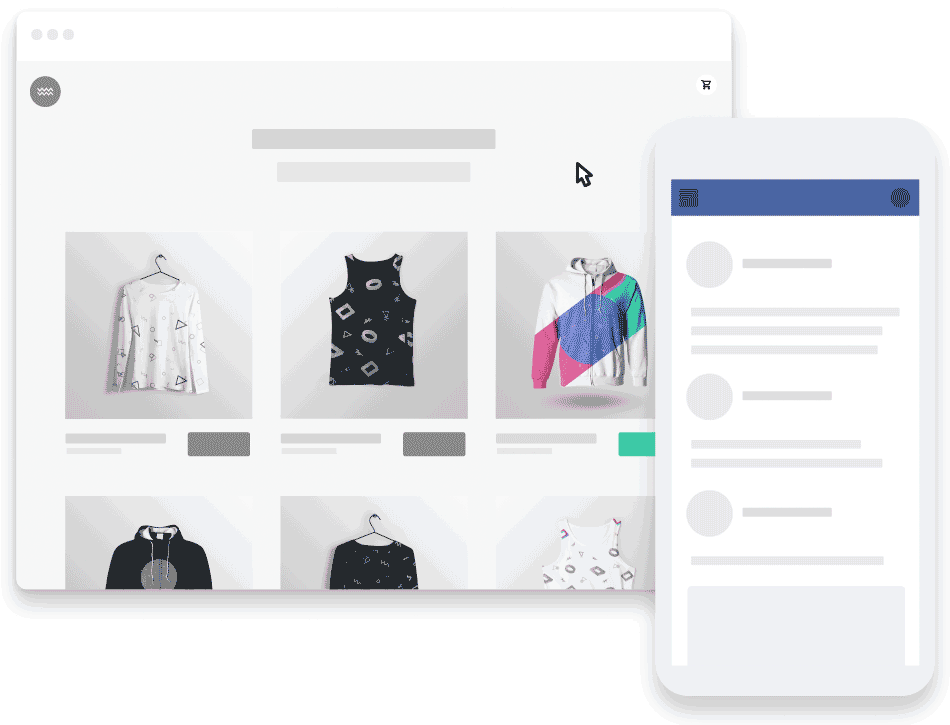 Introducing
Intelligent Facebook ads lead to more sales and happy customers.
Use automated, intelligent Facebook ads to delight your customers and bring them back to your website. Start, stop, and change the ads people see, based on actions they take, all inside of Drip.
Learn More About Facebook

Custom Audiences
A best-in-class visual workflow builder
Apply tags, send one-off emails or entire campaign sequences, wait for 2 days until the following Tuesday at 11am, branch with if-then logic, and do about 30 other things...all defined visually using the power of Drip's automation engine.
Learn more about workflows
Automate everything
We have 18 triggers and 16 actions in our automation rule builder. Automations can be used to move subscribers in and out of campaigns, apply tags, record conversions, send them to an another application (like a CRM system), and more.
Tag your subscribers based on their actions
Use our automation engine to apply tags to your subscribers when they perform particular actions, such as visiting a page on your website, clicking a link in an email, making a purchase, or any other custom event you send to Drip. We also support unlimited custom fields (such as "name" and "phone") on all subscribers.
Identify your best leads
Our lead scoring algorithm tracks a number of events to determine which subscribers are most engaged with your content and likely to become customers. Sort and filter by lead score to focus your efforts on your most engaged subscribers.
Drip Campaigns
A campaign is a sequence of emails, such as an email course or user onboarding sequence.
Broadcasts
A broadcast is an email blast, such as a timely promotional deal or notification of a new blog post.
One-Offs
One-off emails are triggered by specific events, such as making a purchase or applying a tag.
Finding just the right group of subscribers to receive your message is simple with our flexible segment builder.
Every email you send is passed through the Liquid templating system, so you can precisely customize the content for each subscriber.
Track your performance
Drip automatically tracks subscriber activity on your site/in your app along with a number of key performance metrics for opt-in forms and campaigns.
Connect to your favorite apps
Drip natively integrates with dozens of applications and platforms, including: landing page providers, payment gateways, shopping carts, CRM systems, and many more.
Effortlessly capture email addresses
Widget
Instantly capture subscribers from any page of your site with our live chat-inspired widget.
Embedded
Copy our HTML form markup and paste directly on your website or retrofit an existing form.
Exit Triggered
Grab your visitors' attention with a well-timed popup as they begin to exit the page.
Hosted
Every form comes with a public hosted version on our website. No coding required.
Keep your list healthy
Subscriber pruning helps you remove subscribers who are no longer engaging with your emails, to keep your cost down and your list quality high.
Send data in and pull data out
We have full-featured JavaScript and server-side (RESTful) APIs, outbound webhooks, and an integration with Segment.com. Check out the docs for full details.
Reports
Keep tabs on subscriber growth, engagement, ROI, tags, and more in our reporting area.
RSS-to-Email
Multi-User Access
Custom Email Templates
Split Testing
Test your subject lines, send times, and from names within your Drip campaigns
Custom DKIM/SPF
Automation Rule Blueprints
Full Knowledge Base
Dynamic Content
Create emails that change depending on who's receiving them and when they're sent.
Data Exports
Monthly or Annual Billing
Custom Redirect Pages
Campaign Blueprints
Our pre-built blueprints help you build your Drip campaigns using industry best practices.
Localization Support
Google Analytics Support
Global Subscriber Search
Experience marketing automation built for the next decade.
Let Drip work its magic for your business. Join Drip absolutely free (up to 100 contacts). Cancel anytime with 1 click.