Today, I have an important announcement.
On behalf of everyone here at Sleeknote, I'm excited to share that Drip, the leading e-commerce marketing automation platform, has acquired Sleeknote.
If you're a customer or partner, rest assured: nothing will change (at least, not for a while).
You'll continue to enjoy Sleeknote and all its included products and features at the current pricing plan… as well as expert help from our world-class Customer Success and Managed Solution team.
We'll also continue to ship new features and improve our product at the rate you're used to today… only as part of a bigger, more important mission. (Our new combined entity will have over 150 employees and generate over $2B in revenue on behalf of over 10,000 brands.)
Here's the whole story…
How We Got Here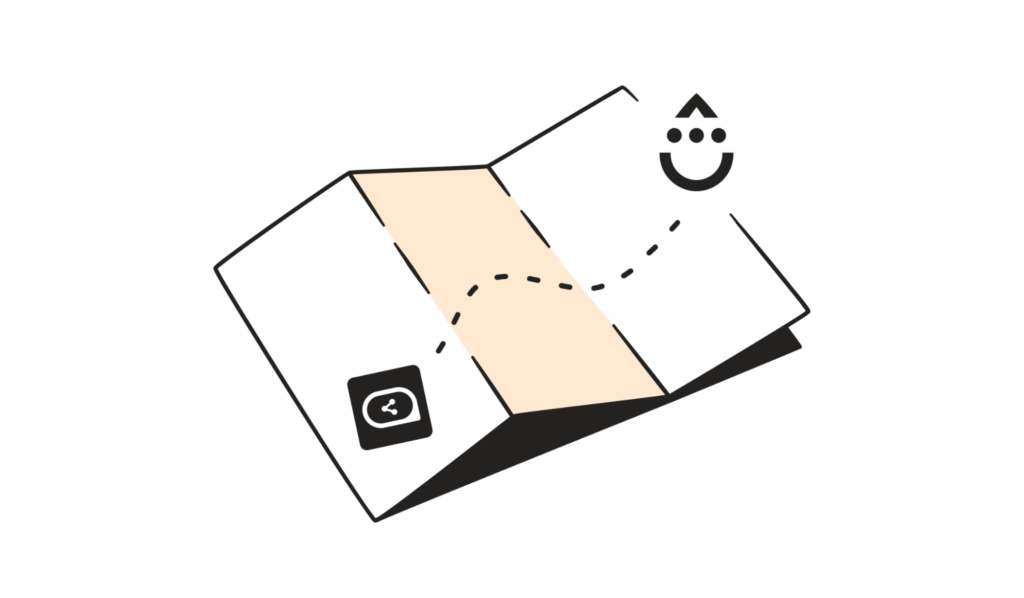 When the Sleeknote co-founders and I (Mogens) started Sleeknote in 2014, we had a compelling vision, not unlike that of many startup founders. That vision was threefold:
We wanted to build a unique software product that e-commerce brands the world over would use and profit from;
We wanted to foster an extraordinary workplace culture where employees could care for one another, do meaningful work, and have fun along the way; and
Of course, we wanted to grow a company that, one day, we could sell to fund a future venture (or so we thought; more on that in a moment).
After eight years and multiple ups and downs riding the proverbial entrepreneurial rollercoaster, I feel we've achieved the above—and more.
Today, we have a unique brand and product that's a cut above its competitors. More than 2,500 customers in 60 countries use our software every day to collect qualified email addresses, engage their website visitors, and increase their online sales.
We've built an incredible marketing blog that drives 2 million annual visitors and educates and informs marketers on how to improve their conversion rate, from website popups to email campaigns and everything in between.
We've helped remove the stigma that popups are annoying and intrusive, not only with our content but also by introducing a range of popup alternatives, including floating bars, sidebars, and most recently, dynamic forms that change depending on the user you're targeting.
But perhaps most importantly of all, we've built a remarkable place to work. As a team, we work, we play, and if our eNPS score is anything to go by (71 on a scale of -100 to +100), we enjoy coming to work every day.
But We're Not Done Yet…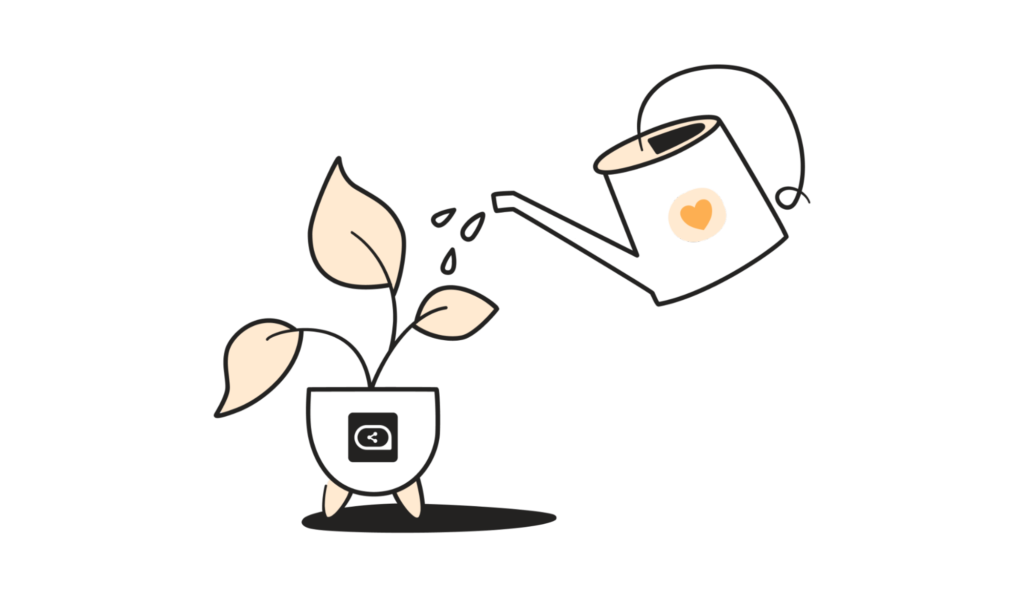 As I mentioned before, the co-founders and I hoped to one day sell the company and enjoy the fruits of our labor, be it drinking Sangrias on a beach somewhere or, more realistically, building a new company in a different category.
And for a long time, that's what we were moving toward.
But then something changed.
Over time, as we grew as a company and built a workplace that we co-founders enjoyed being a part of, we realized we weren't ready to give that up. At the same time, we also knew that we couldn't rely on funding alone for us to take Sleeknote to the next level and reach more brands.
Instead, we wanted to grow with a company with a similar vision to ours. One that valued going above and beyond for its customers. One that, most importantly, prioritized building a workplace people wanted to come to every day.
So, for much of 2021, we set out to find that company. And while we met with many promising investors and received several attractive offers for Sleeknote, we struggled to find that one company that checked the above boxes, particularly on the culture side.
Until that is, we met Drip.
If you're unfamiliar, Drip is the leading marketing automation platform built for e-commerce. And like Sleeknote, Drip helps top online brands grow their leads and sales without hurting the user experience.
We're taking the best of both platforms—Sleeknote's intuitive Campaign Builder and Drip's ultra-powerful segmentation engine—and combining them to provide a robust, turnkey solution that will allow any marketer to uplevel their marketing.
And that's just the product. From day one, the impression we got from Drip is that they were people we could see ourselves working with for many, many years to come.
Drip's workplace culture is also the reason why the co-founders and I have decided to reinvest a large majority of Sleeknote's sales price into Drip shares. Unorthodox? Maybe. But we believe that much in our new joint venture.
And hey, I might not be drinking Sangrias on a beach any time soon, but that's okay: at least I'll finally be able to upgrade my old VW Polo to a newer model. Maybe even an electric one 🙂
Where Do We Go From Here?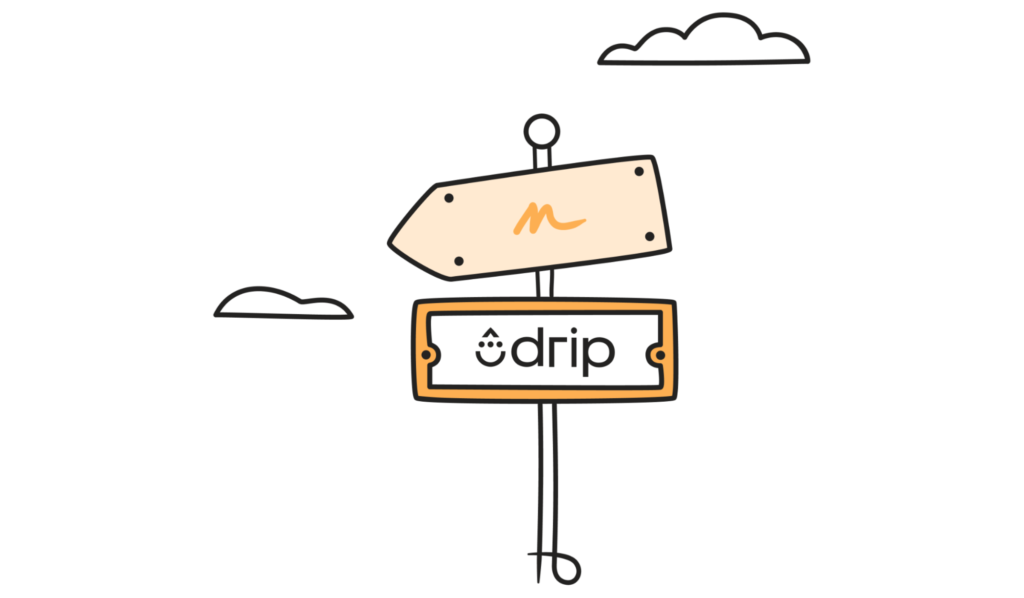 As I mentioned before, nothing will change for our customers and partners. Pricing will stay as it is today, as will our Engineering team continuing to ship new features and Customer Success help with all your technical needs.
Our plan, looking farther into the future, is to merge Sleeknote with Drip or, to paraphrase our American counterparts, "rowing together as one team in one boat." Metaphor aside, we're still planning the specifics around what this will involve, but rest assured, we'll keep you updated every step of the way.
Lastly, I want to thank you for helping Sleeknote grow to where it is today. Whether you're visiting Sleeknote for the first time or are a long-term customer, it's been a privilege serving you on this journey.
It's only upwards from here.
Do you have any questions about Drip's acquisition of Sleeknote? Email me at MM (at) Sleeknote dot com. I read and reply to every message personally.