There are a ton of decisions you have to make as an ecommerce store owner. You have to decide what products you'll offer, how much you'll charge, how you'll process payments, how you'll design your store, and so on.
But your first decision, and one of the most important, is which platform you'll use. And with literally hundreds of options, it's not easy.
To simplify things, I'm going to cover my picks for the best ecommerce platforms in 2020. This will give you a nice overview of some of the most popular options, along with the main selling points of each platform.
So by the end, you should have a good idea of what makes the most sense for your brand.
Let's jump right in.
Table of Contents
1. Shopify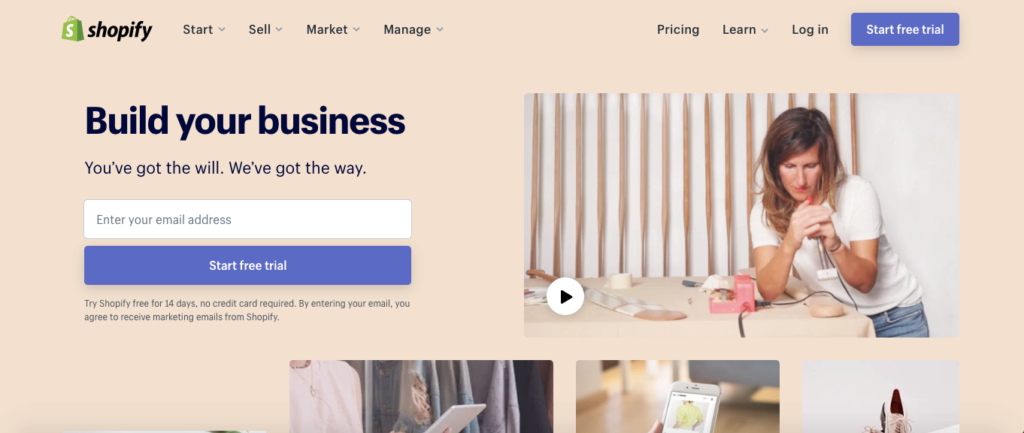 When many people hear the word "ecommerce platform," Shopify is the first thing that comes to mind. And with good reason. Shopify is a name that's synonymous with ecommerce.
It currently powers over one million online businesses worldwide, and "from 2016 to 2018, businesses on Shopify contributed $183 billion in economic activity worldwide." I'd say that's pretty impressive, and it shows just how big of an impact it's having.
Two of my main criteria for judging ecommerce platforms are giving users the ability to create a professional-looking site and being user-friendly.
And Shopify excels in both of these areas. It's super easy to get started, and you can create a digital store that's visually stunning even with minimal experience and design skills.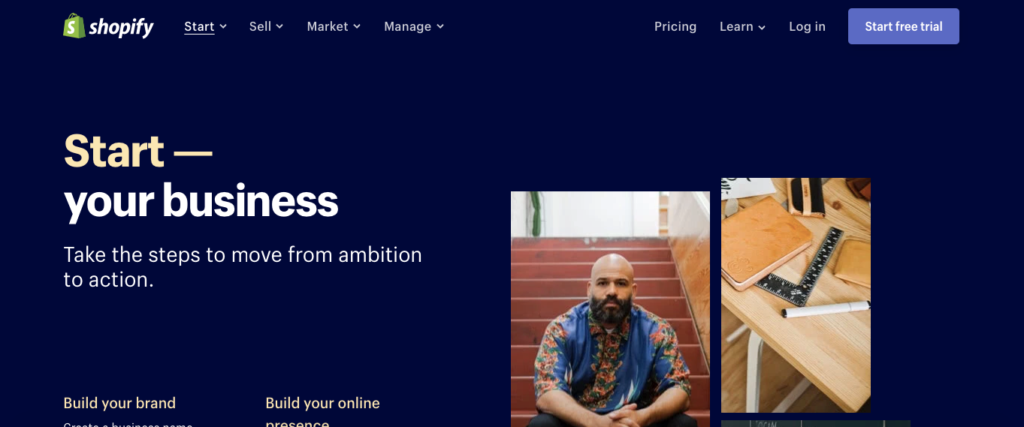 Shopify provides you with everything you need, including branding tools, product, and design resources and a massive list of plugins that allows you to customize every aspect of your store.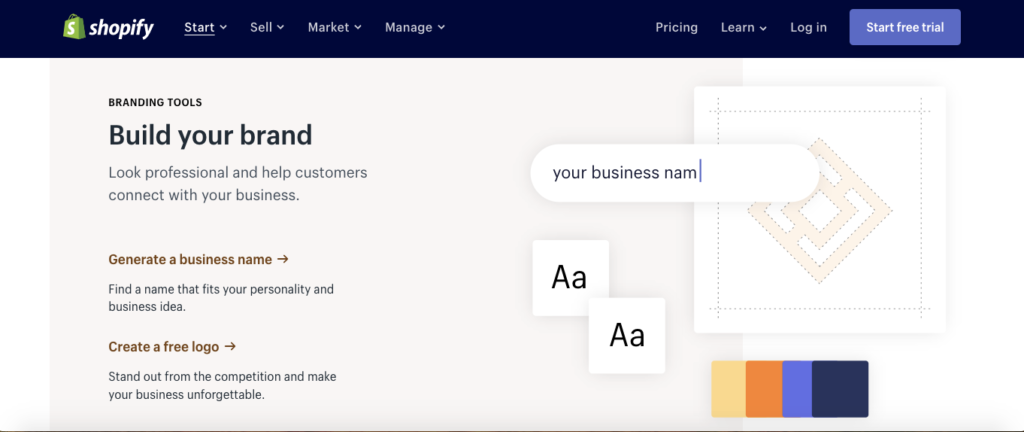 There's trending plugins, plugins for email marketing, plugins for sales and conversion optimization, and so much more. Or you can search for specific plugins that you're interested in.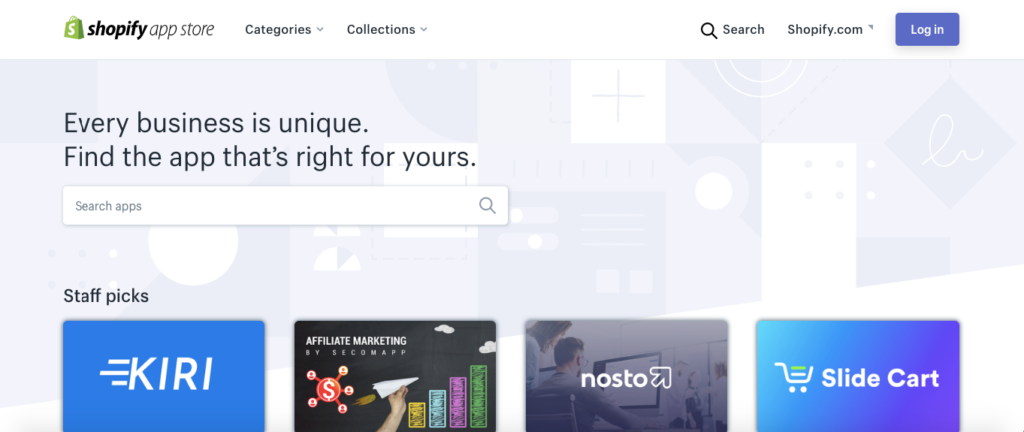 Finding them is straightforward. We actually wrote a recent article that highlights 10 of the best Shopify plugins, which I recommend checking out.
And if you're looking for some inspiration, we created a different post that features seven of the best Shopify stores where you can get ideas today.
One of my personal favorites is Minaal, a brand that sells minimalist travel bags and accessories.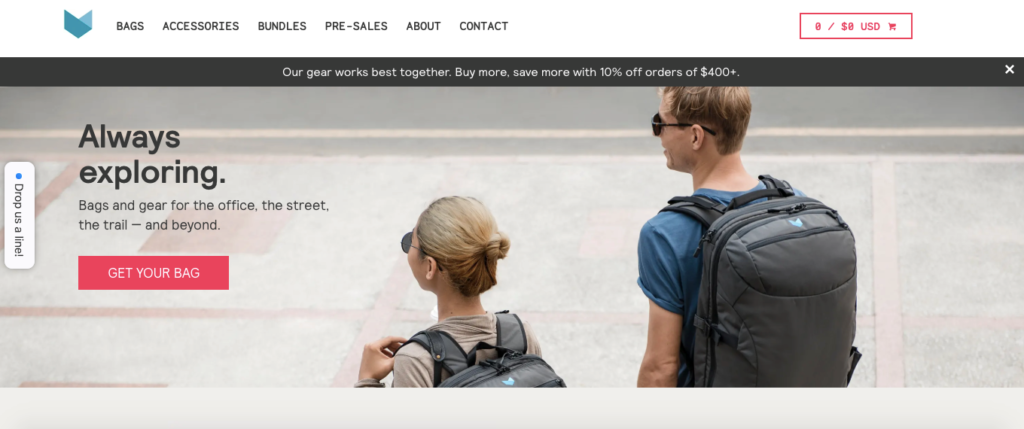 Shopify also has award-winning, 24/7 support along with a comprehensive help center to answer virtually any question you may have.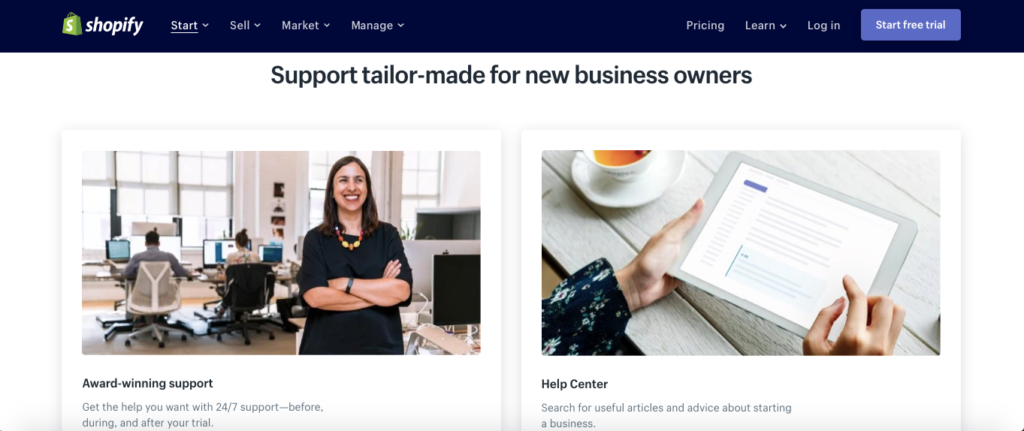 So if you're looking for a "no fuss" ecommerce platform that's simple and intuitive, you'll definitely want to consider Shopify.
2. WooCommerce
Specifically designed for WordPress, WooCommerce was the most widely used ecommerce platform in 2019 and currently has 26 percent of the market share.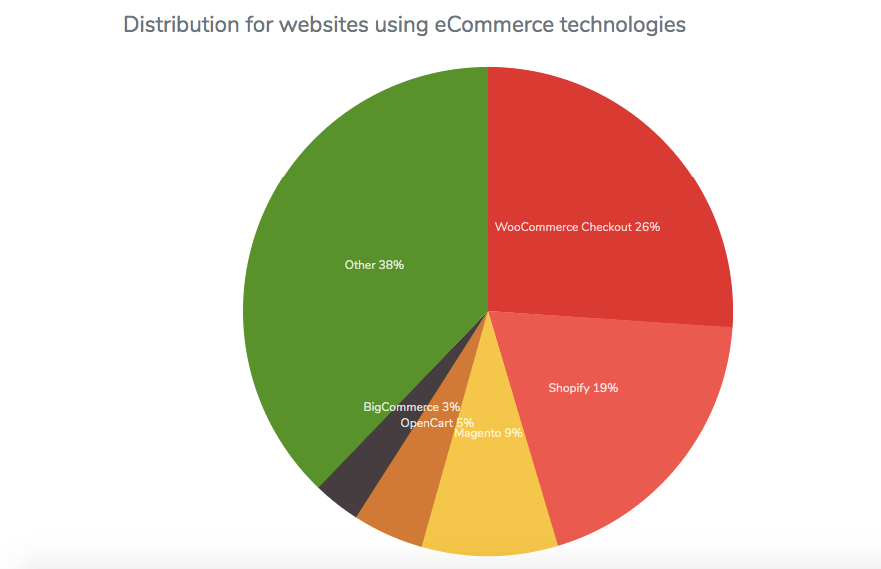 This means that over a quarter of all online stores are powered by WooCommerce.
Like pretty much everything else built for WordPress, this platform is simple to use and allows you to sell nearly anything. A couple examples of successful brands that use WooCommerce are Miss Jones Baking Co. and GhostBed Mattress.
The former specializes in delicious baked goods like cakes, brownies, and cookies.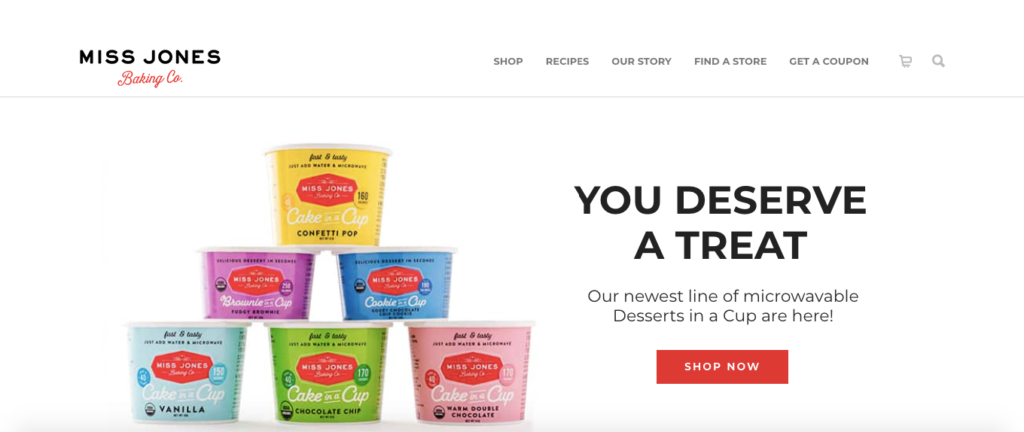 The latter sells premium quality mattresses.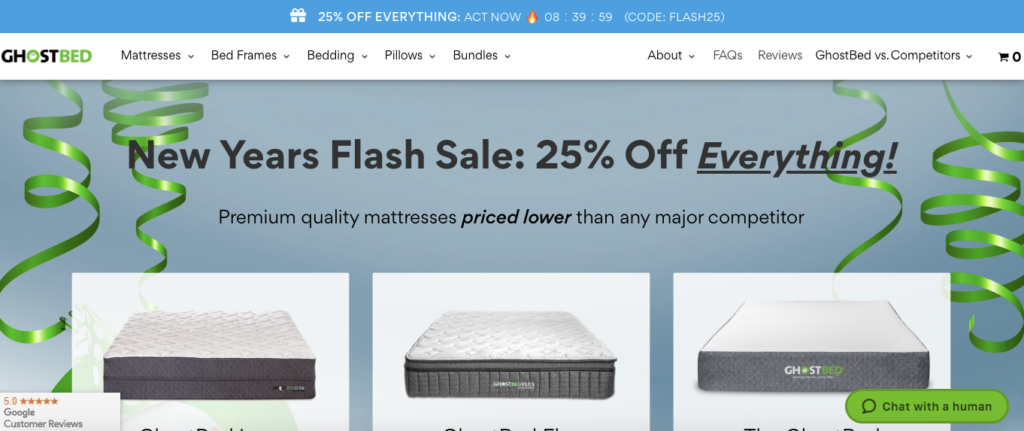 This should give you a good sense of the wide variety of companies that use WooCommerce.
Getting started is a breeze, and you can choose from an array of professional themes and access over 400 official extensions. (Check out this post of 12 of our favorites).
One particular feature that I love about WooCommerce is its built-in blogging, which is great for reaching your audience and bringing in targeted leads. Considering that "69 percent of businesses attribute their lead generation to success to blogging," this is a nice feature to have.
This platform also makes it really easy to manage your orders and customers, as well as optimize your digital store. And on top of that, you have access to an outstanding support team if any issues arise.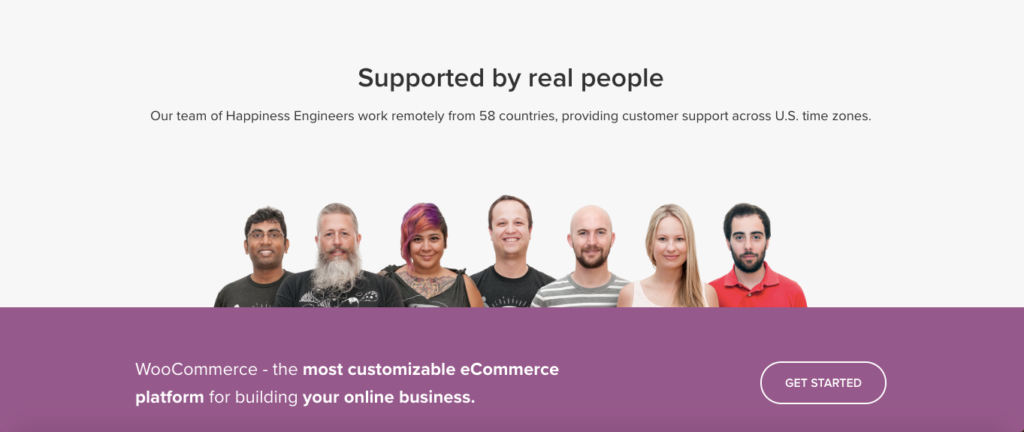 If you're already a fan of WordPress, it's hard to go wrong with WooCommerce.
3. Magento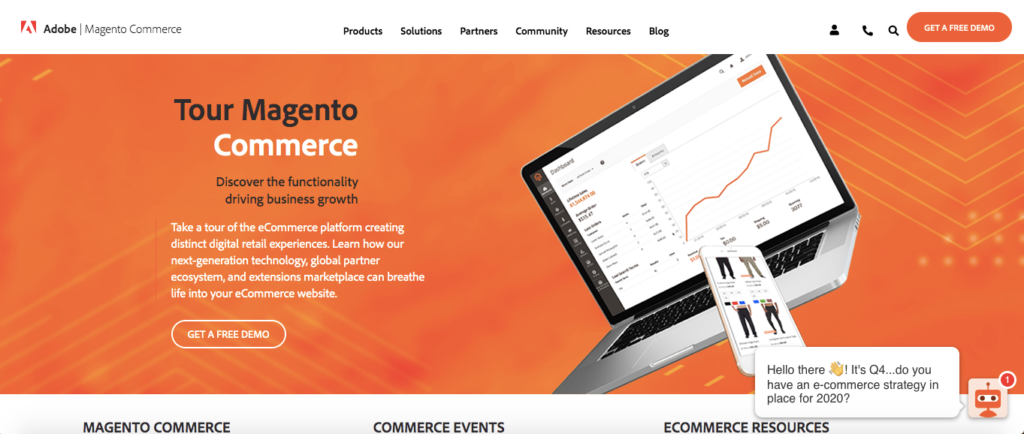 Magento comes in third in terms of ecommerce market share at nine percent as of late 2019.
According to Hosting Tribunal, there are currently over 250,000 active sites using this platform, and it powers 1.2 percent of the Internet. While this isn't as many as Shopify or WooCommerce, these are still some impressive figures nonetheless.
One of the major selling points of Magento is its high level of customization.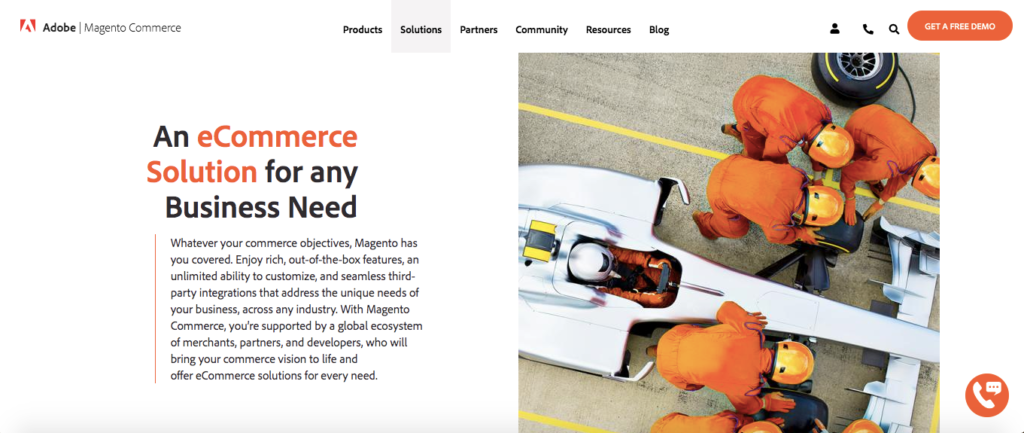 "Enjoy rich, out-of-the-box features, an unlimited ability to customize, and seamless third-party integrations that address the unique needs of your business, across any industry."
Like Shopify and WooCommerce, Magento gives you access to a robust list of plugins—13 of which we discussed in this post.
It's also extremely scalable.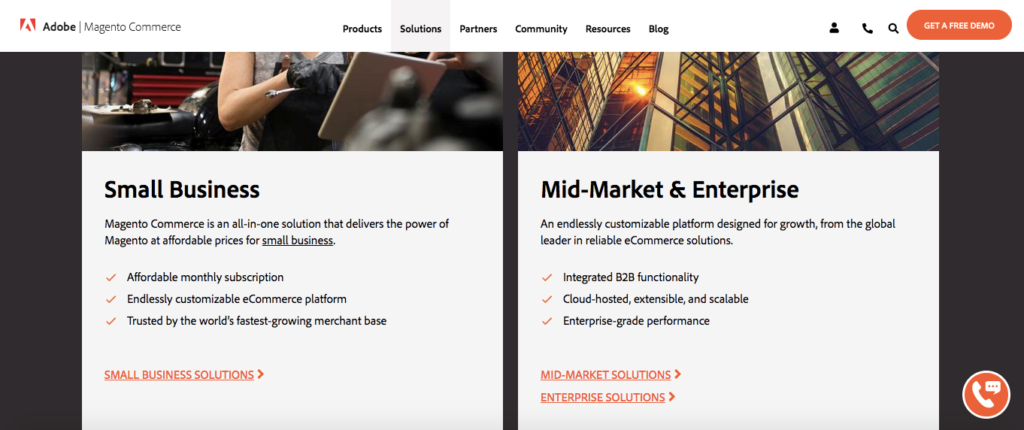 So even if you're starting out really small, it gives you the option to grow as your brand gets bigger easily.
If you're looking for some examples of successful brands that use Magento, there's Sigma Beauty, a company that sells makeup and beauty products.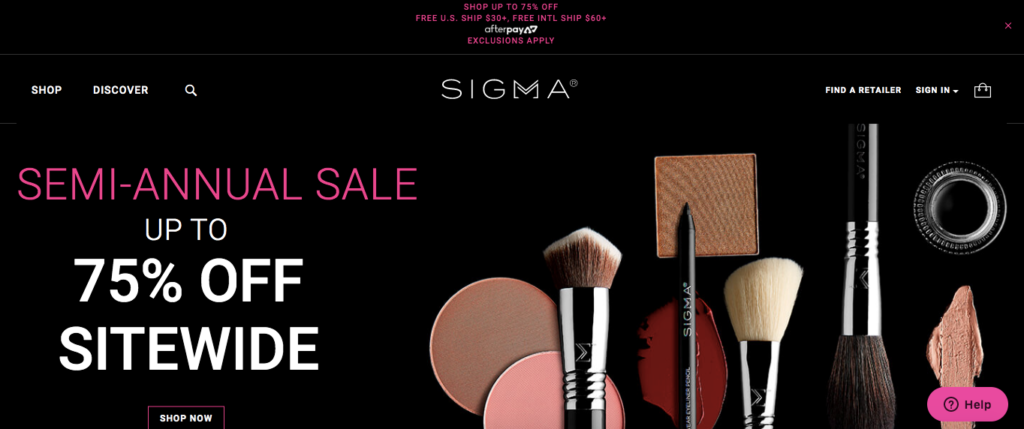 There's also upmarket British footwear company Kurt Geiger.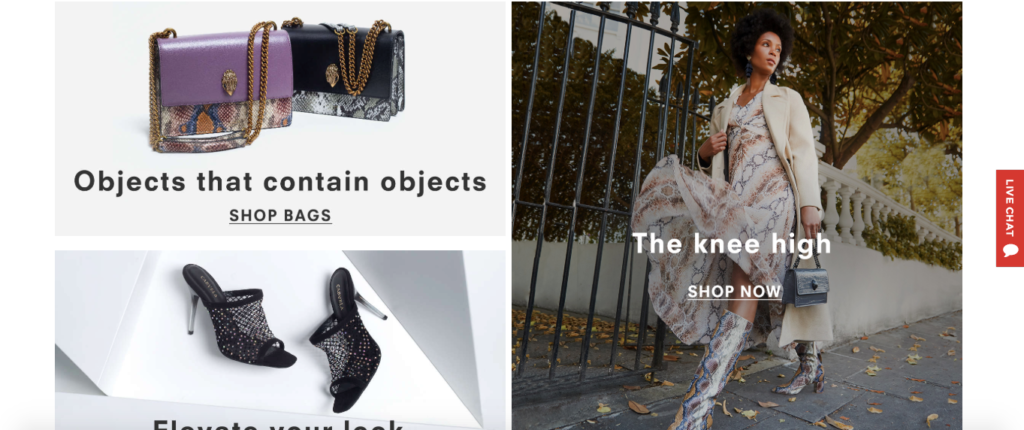 Although it does require a bit more technical savvy to build a store with Magento than other platforms, it's a great fit if that's something you're into and want to design an online store that's 100 percent customized.
And if you have any coding chops, you can potentially create a masterpiece with Magento.
4. BigCommerce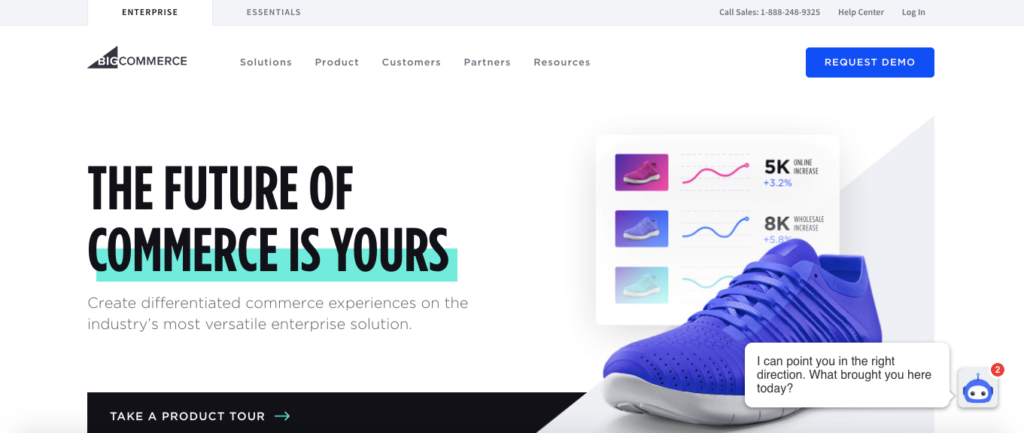 BigCommerce was launched in 2009 and has been steadily growing as an ecommerce platform ever since.
As of late 2019, it had three percent of the market and is a popular choice for many digital brands. In fact, some notable companies, like Ben and Jerry's, Camelbak, and Skullcandy use this platform.
Here's a quick peek at what Skullcandy's website looks like.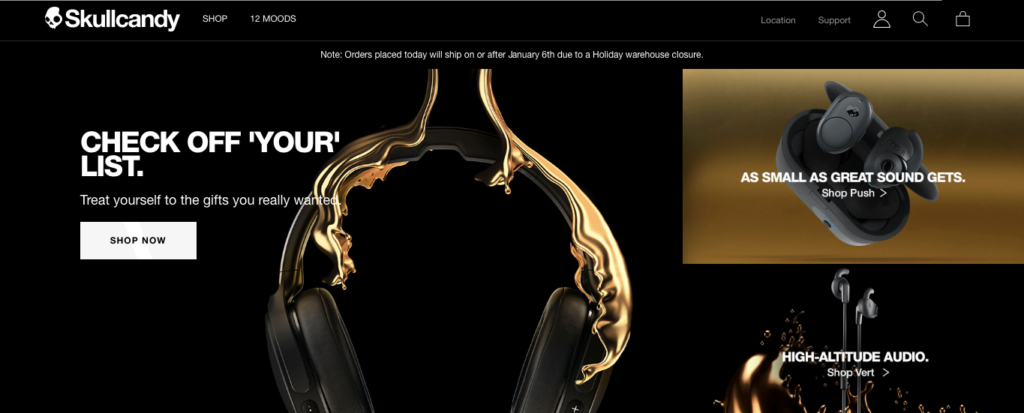 As you can see, it looks really professional and features some beautiful images.
There's a lot to like about BigCommerce. It's easy to use, simple to scale, and highly secure. They also offer a ton of extensions for all of the customization you could possibly hope for.
They have a ton of great features, including the following:
Checkout customization
Mobile optimization
Coupons and discounts
Digital wallets
Cross-channel commerce
Advanced search
Customer groups
Multi-language
Cross border fulfillment
And there have been some major success stories where brands have greatly increased their conversions and revenue after making the switch to BigCommerce from another platform.
For example, Jeep People, a company that sells Jeep accessories, was able to increase the average time visitors spent on their site by 50 percent, increase their average order value by 30 percent and earn 3X the revenue.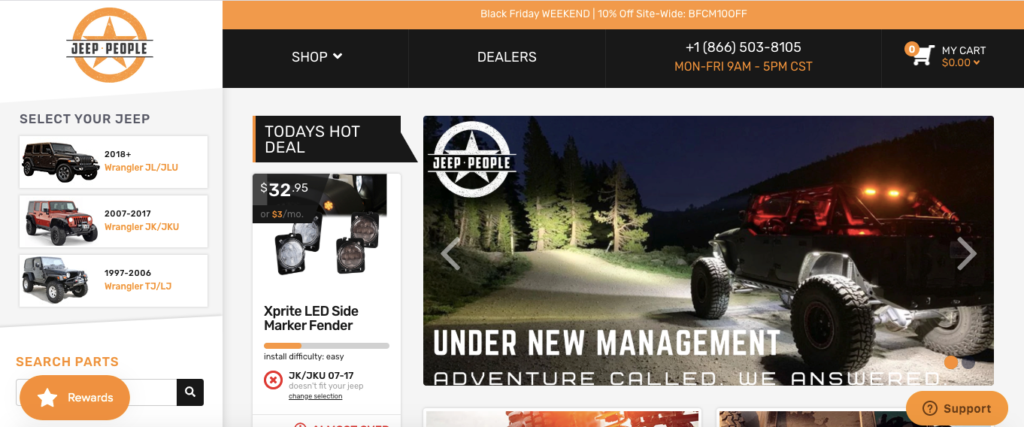 BigCommerce also has stellar 24/7 customer support, with supplemental Account Management, so you can always be in touch with an expert if needed.
That's why I consider this to be one of the top up-and-comers, and it could easily be a top platform in a few years.
5. Volusion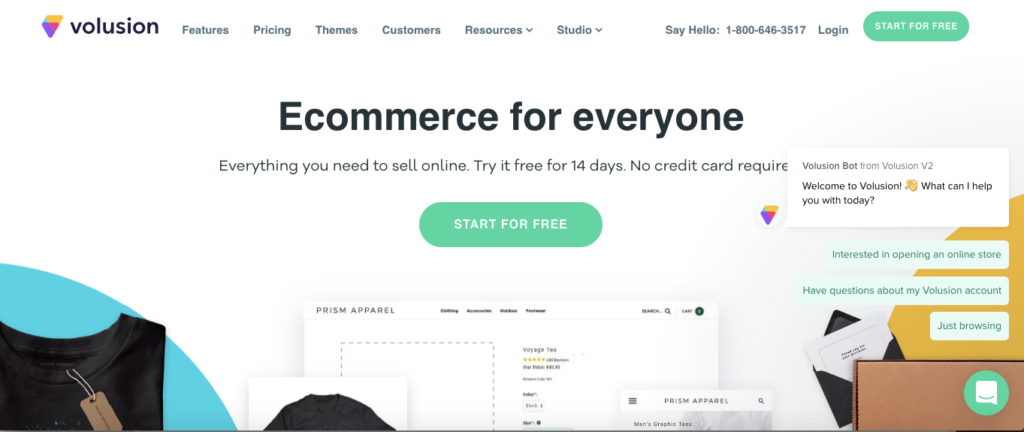 Launched in 1999, this is one of the older ecommerce platforms.
While it doesn't have the same level of brand equity as other companies like Shopify, WooCommerce, and Magento, it's certainly respectable and a quality product. "Ecommerce for everyone" is their motto, and there's a big emphasis on user-friendliness.
They offer responsive themes and a comprehensive site builder that enables you to quickly build a professional site even if you don't have a clue how to code.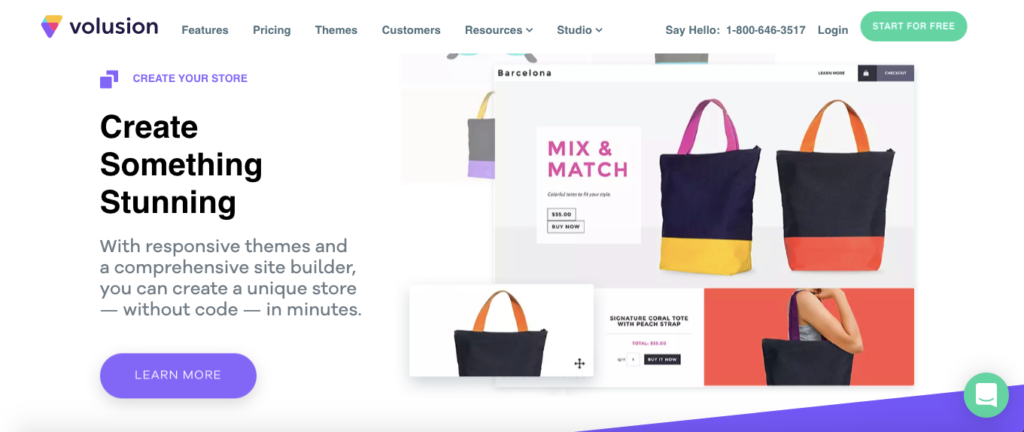 There are a lot of stunning themes to choose from, some of which are free. And selling products is a breeze.
Volusion offers a streamlined system that allows you to quickly and painlessly add products, create keyword-rich product descriptions, and manage SEO.
There's a robust fulfillment and shipping management system so you can process orders and get them to your customers without any drama.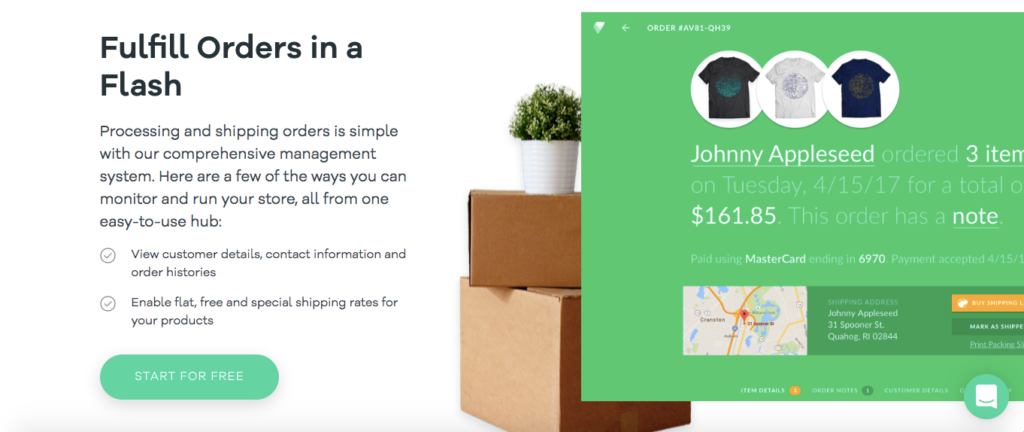 Volusion connects with a lot of popular apps like PayPal, Stripe, and Pinterest, which is nice. And I also like that they make it super easy to market your ecommerce brand.
For instance, they have expansive SEO features, such as sitemap indexing, search-friendly URLs, and custom metadata. You can easily create promos, offer discounts, and post products on social media.
Besides that, they make it dead simple to stay on top of store metrics by syncing with Google Analytics. This gives you detailed insights on visitor behavior and lets you know what specific aspects of your store can be improved so you can fine-tune it over time.
There are a couple examples of brands who have had great success with this platform.
One of which is XKGLOW, a brand that specializes in lighting for cars, trucks, motorcycles, and marine vessels.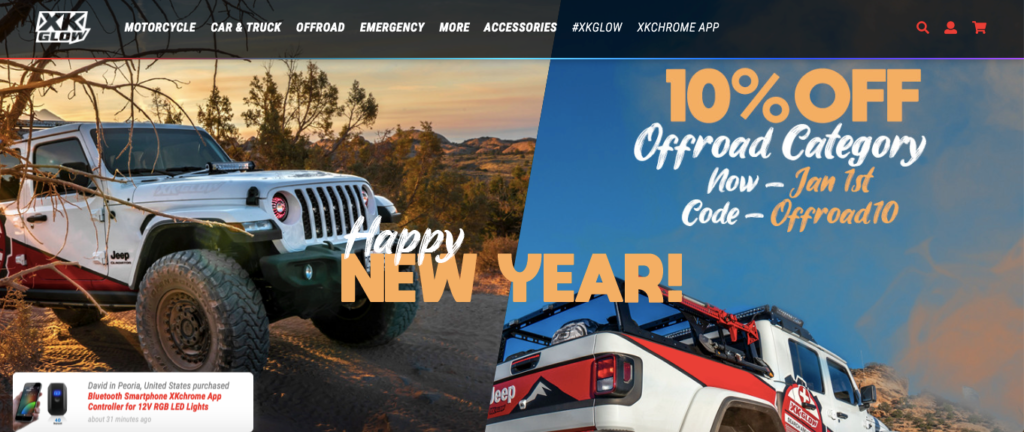 Through custom website design on Volusion, they increased their revenue by 71 percent.
There's also Halo Headband, a company that offers high-performance sports sweatbands.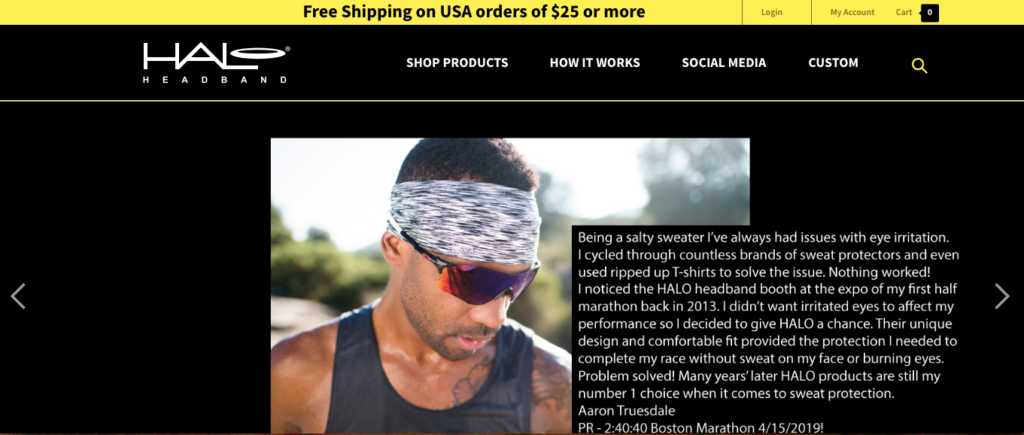 After using Volusion, they were able to increase their revenue by a staggering 294 percent.
And like any other quality ecommerce platform, you have 24/7 access to a team of experts who are located in Austin, Texas.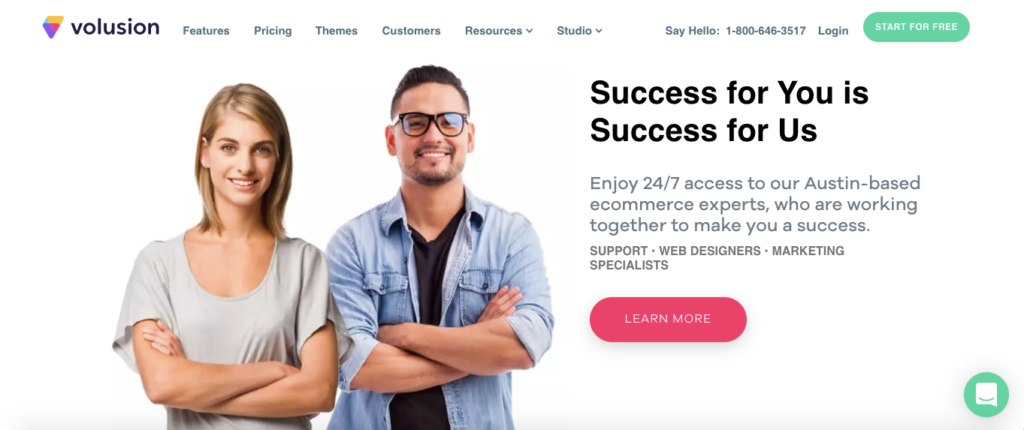 With a free trial offer of 14 days, Volusion is definitely worth checking out.
6. Wix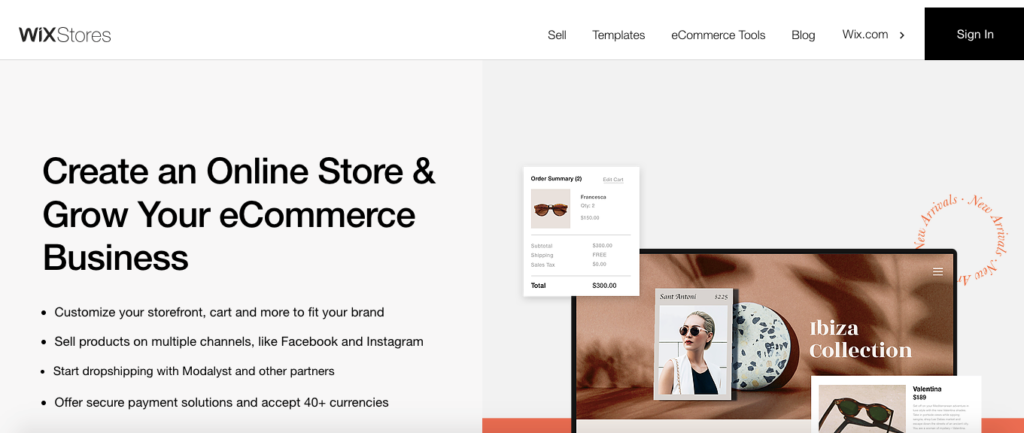 Wix is a name that most people are familiar with as a website builder, but they may not necessarily know that it can be used for ecommerce.
However, it's one of the better ecommerce platforms and a great choice for beginners.
It's a comprehensive online store builder that offers over 500 templates for complete customization.
You can browse templates by the type of products you sell, such as fashion and clothing, jewelry, arts and crafts, and so on.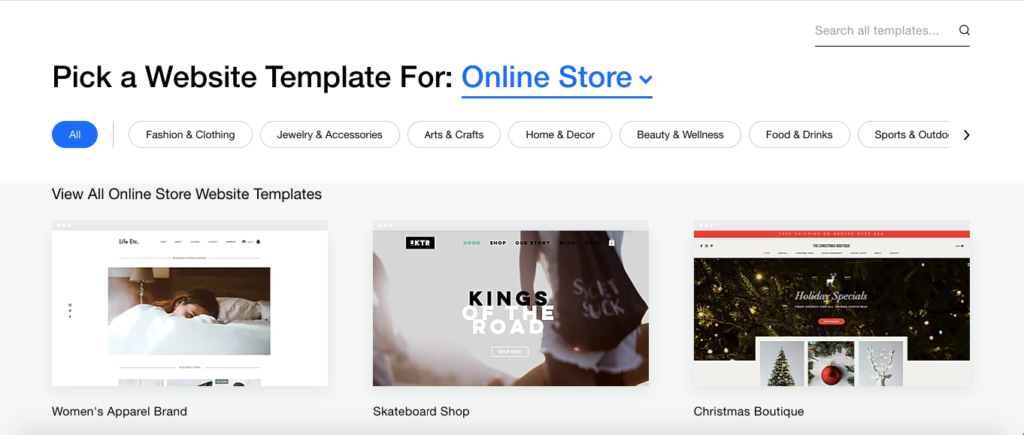 You can create a custom storefront and cart and throw in special features like product collections, related products, quick add to cart and wishlists.
Wix offers multi-channel selling, where you can sell via Facebook and Instagram. I also like that they take secure payment so seriously. They understand the globalized economy modern businesses operate in and accept payments in over 40 different currencies.
And coming soon, Wix will offer dropshipping with Modalyst, a global dropshipping software, on thousands of products.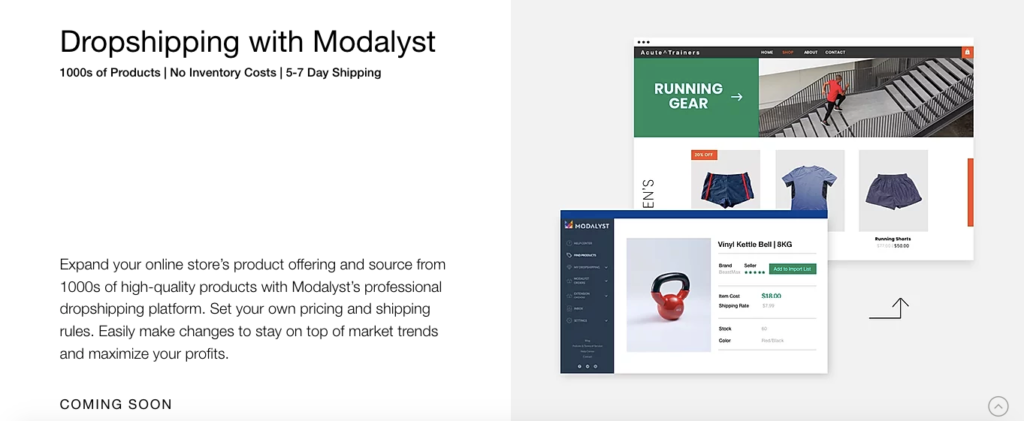 On top of that, they have a built-in customer management and marketing toolkit called Ascend by Wix that's great for connecting with customers.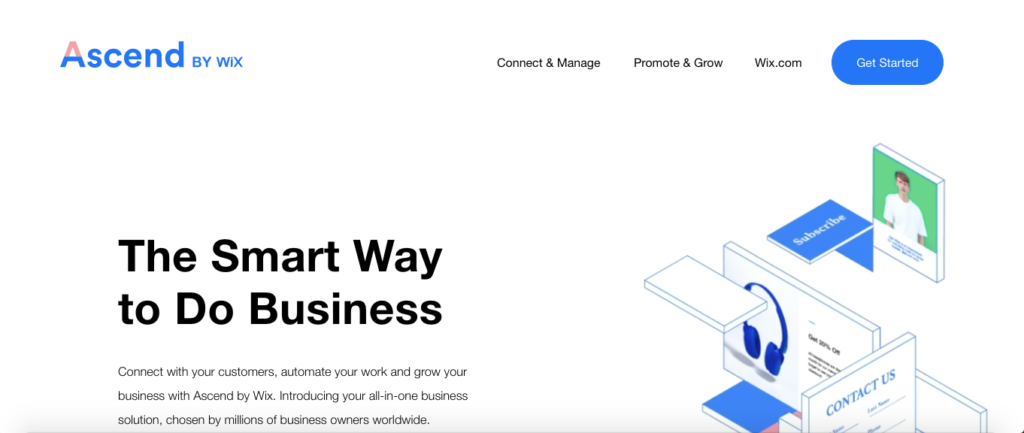 This helps you:
Create targeted email marketing campaigns to nurture leads
Create promo videos for your products
Increase conversions and build customer loyalty with coupons
Generate quality leads with cutting-edge SEO tactics
If you're curious about brands that are successfully using Wix, one is Plastic Freedom, a UK-based company that sells plastic-free products.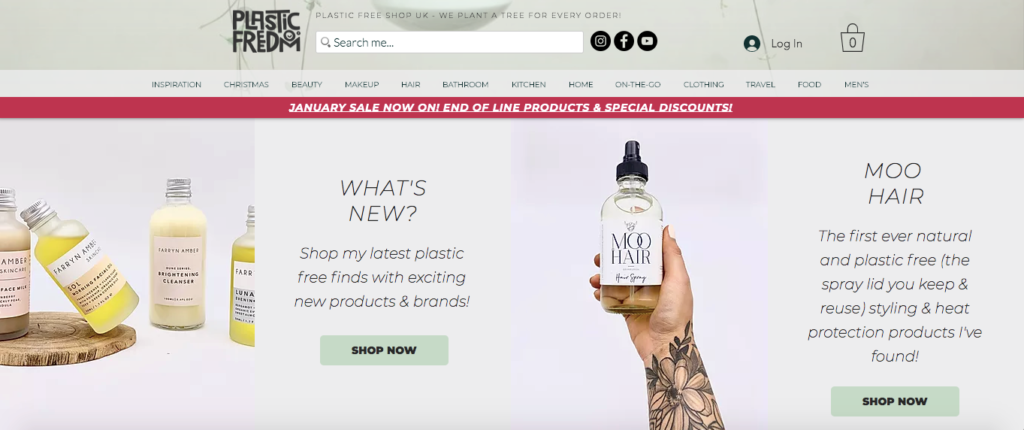 Some specific things they've done with Wix include retarget abandoned carts, create compelling coupons, and efficiently manage orders.
There's also Kicksmini, a brand that specializes in sneaker gifts.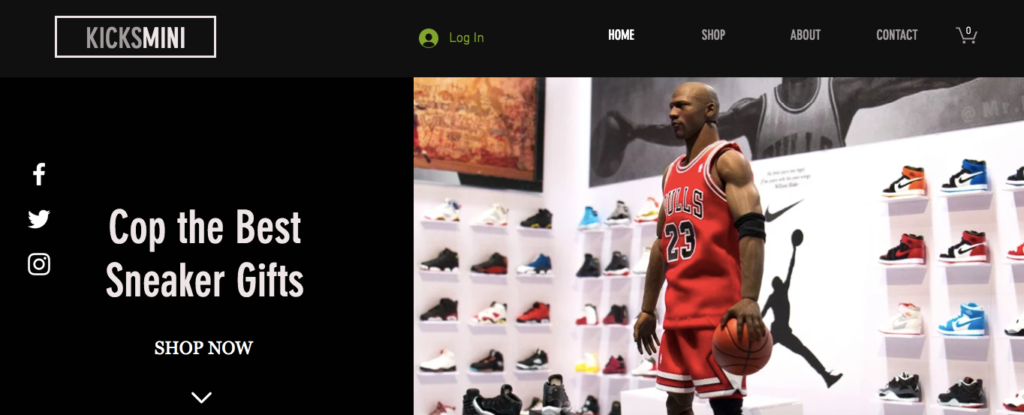 "I run my entire business from the Wix Ecommerce platform," says owner Adam Yu." "From web design and inventory control, to marketing products, managing order, and more."
When you consider all of the features and benefits of Wix and the positive reviews, it's definitely a platform that should be on your radar.
Conclusion
Global ecommerce revenue is expected to reach over $4.2 trillion in 2020 and climb all the way to more than $6.5 trillion by 2023.
That's a massive jump from what it was just a few years ago at $1.3 trillion in 2014. The growth is undeniable. And that means there's plenty of opportunity for digital brands.
But a huge part of increasing your likelihood of success is choosing the right ecommerce platform to build your store on. With all of the choices out there, it can be a little overwhelming, especially if you're brand new to the whole concept.
While there are many quality platforms, the ones I listed here are the cream of the crop and definitely worth your attention. Hopefully, after reading this post, you have a basic understanding of each of these platforms and what they have to offer.
That way, you can make the right choice and construct an online store that delivers an amazing customer experience and positions you for success.