Set up on-brand forms and popups in seconds.
Build dynamic, engaging, on-brand forms that connect with potential and existing customers.

Start with pre-built templates, and customize every button, font, and style without having to code a thing.
"Sending drip campaigns, setting up subscribe forms and linking with other software to create automations, all super easily done. Overall is a really well thought out piece of software, and the easiest to use considering its power."
Grow your audience with personalized, dynamic forms.
Create a truly personalized forms and popup experience - with full control over how and when they appear, who sees them, and what they offer.

And because timing is everything, you can make sure things pop up, slide into view, or appear at just the right moment.
"Our Hijabi Quiz has been such a great email acquisition strategy. We've had a lot of success with our automations because we're able to serve customers products we are confident they'll like based on their unique quiz results. It's all about making sure we're serving customers the products and content that is most relevant!"
Engage and convert your audience onsite.
Go beyond email and SMS capture with forms and popups that engage customers on your website.

Show discounts or offers to customers who haven't purchased lately, or hide signup forms from VIPs. With behavioral form targeting, Drip makes your customers feel like your one and only, every time you pop up.
"We've seen a 300 percent increase in online credit applications on our website and form conversions."
Track forms & pop-up performance on our dreamy dashboard.
Get actionable insights into your form and pop-up performance, all in one user-friendly location. Then, take your data and run with it—boosting submissions, opt-ins, and sales.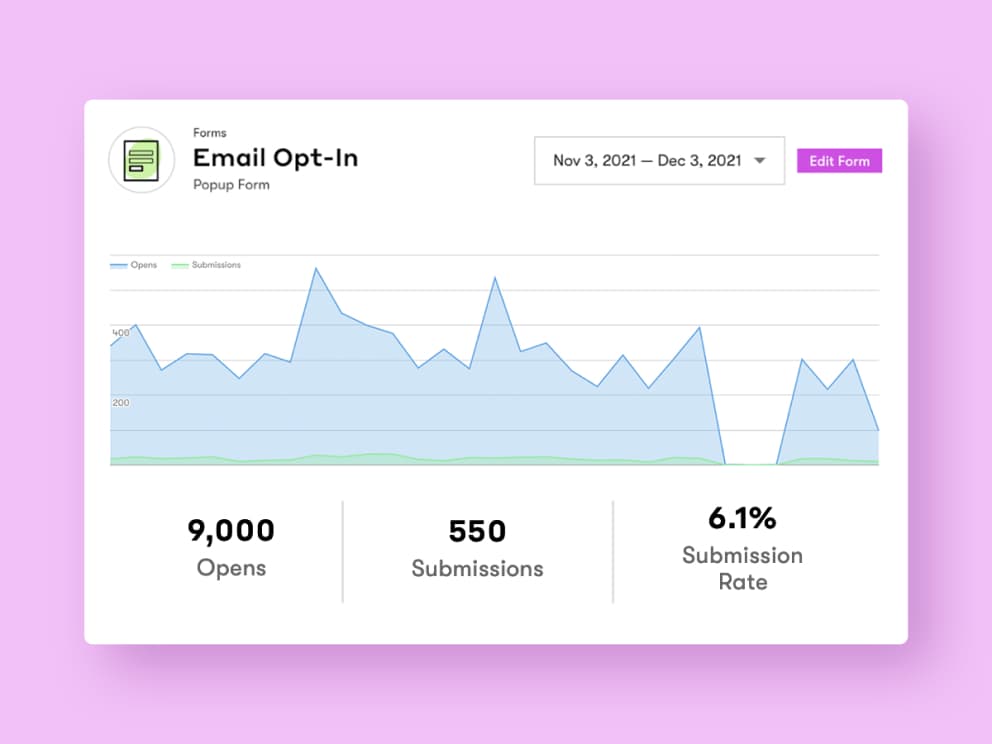 Drive more sales with Drip today.
Start a 14-day free trial of Drip, no credit card required.