PieSync
Improve your customers' sales, marketing and service teams by easily and affordably integrating your apps. Now your contact data will automatically sync 2-ways intelligently across your business applications to guarantee relevance and reliability. Every time you add or update a contact in Drip, it is automatically synced with the other app, and vice versa - eliminating import/export!
Key Features
Save valuable time: Inaccurate and out of date data can cost your business time and money. Don't spend hours sorting through bad data looking for the right contact information

Get the most out of your data: We'll substantially increase your data value by keeping everything clean, synchronized and up to date, in real time. Better data means deeper intelligence about your customers and better interactions.

Peace of mind: PieSync keeps all your apps up-to-date so you can rest assured that you have the latest information available at the moment you need it. We've got you covered, every app, every engagement, every time.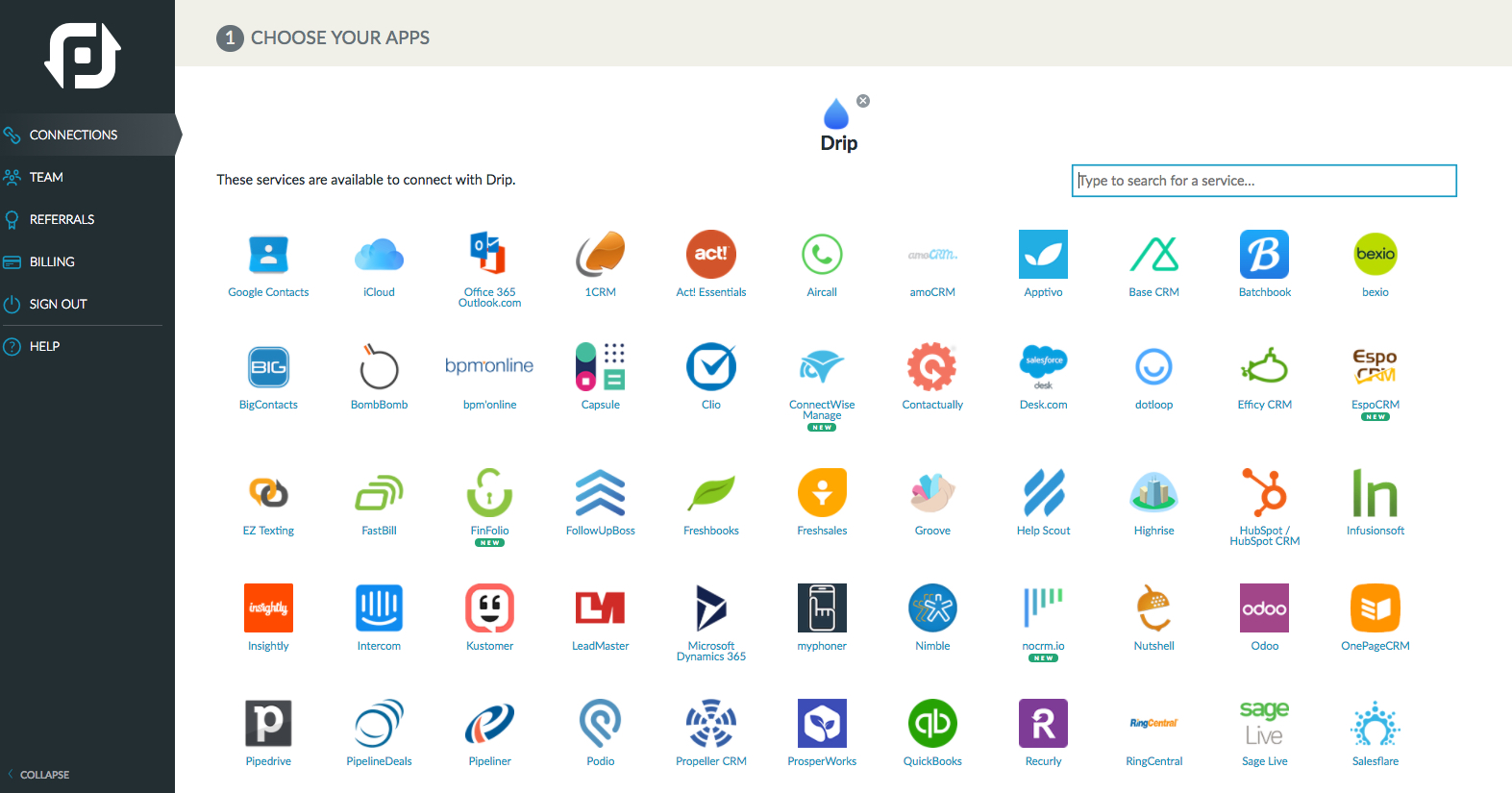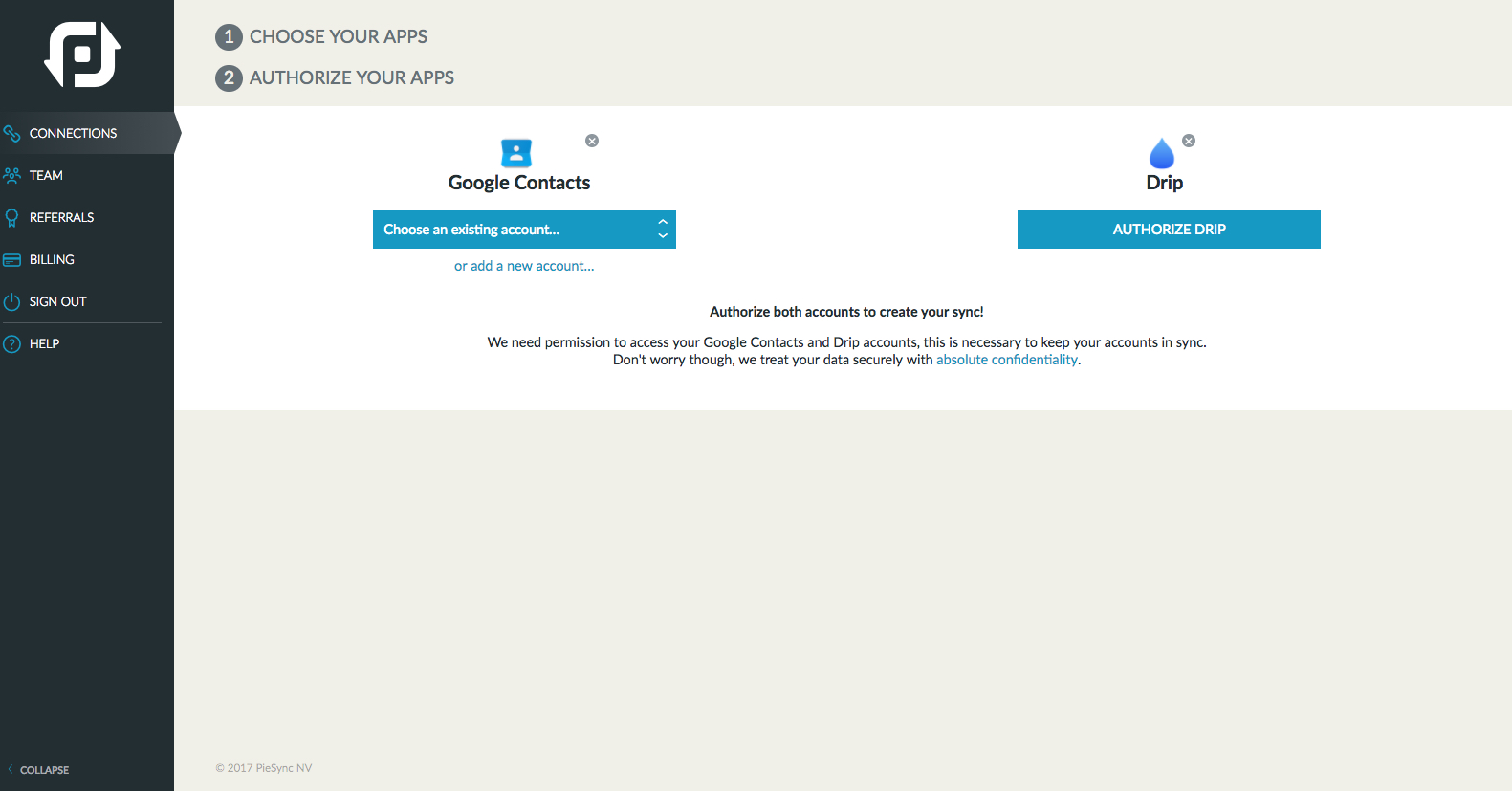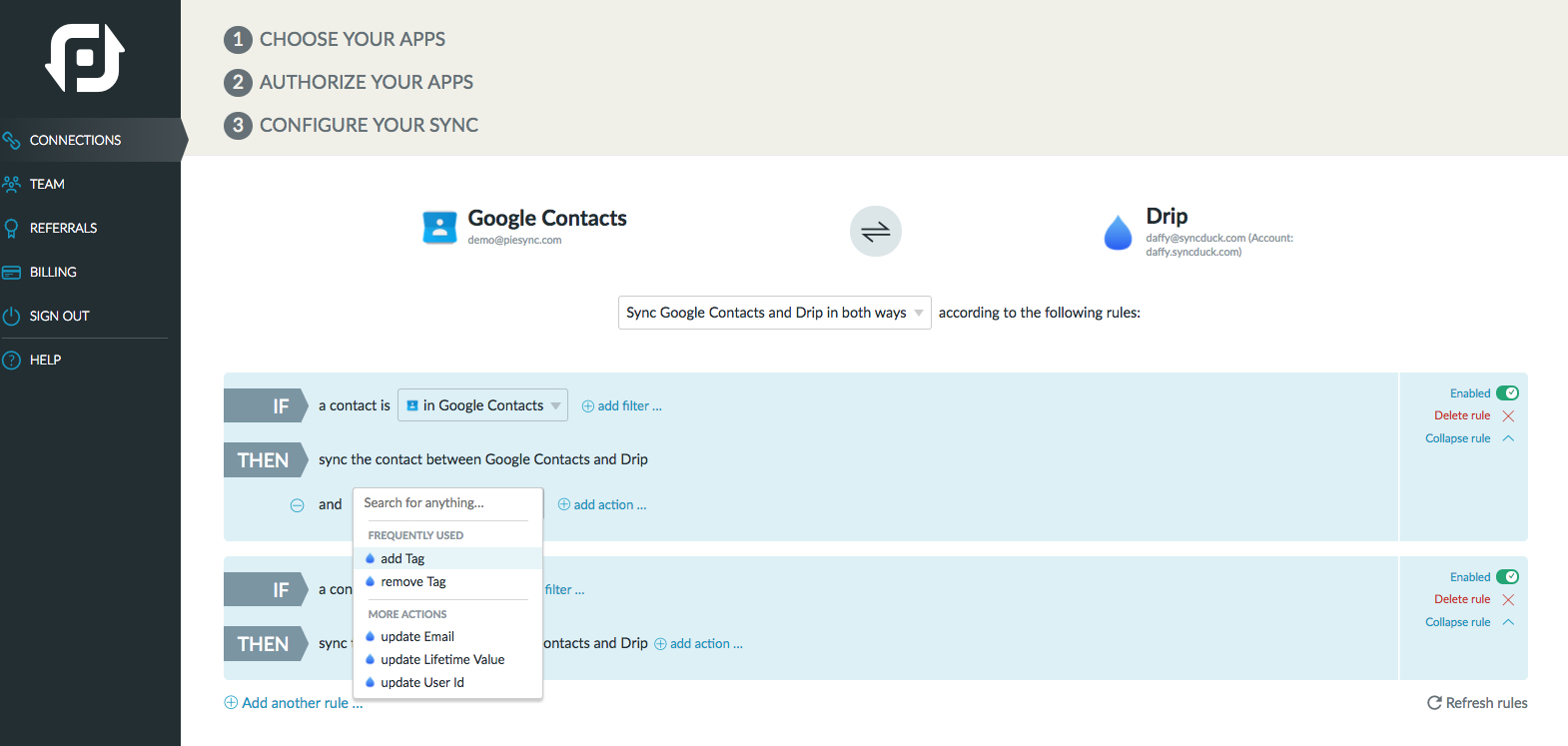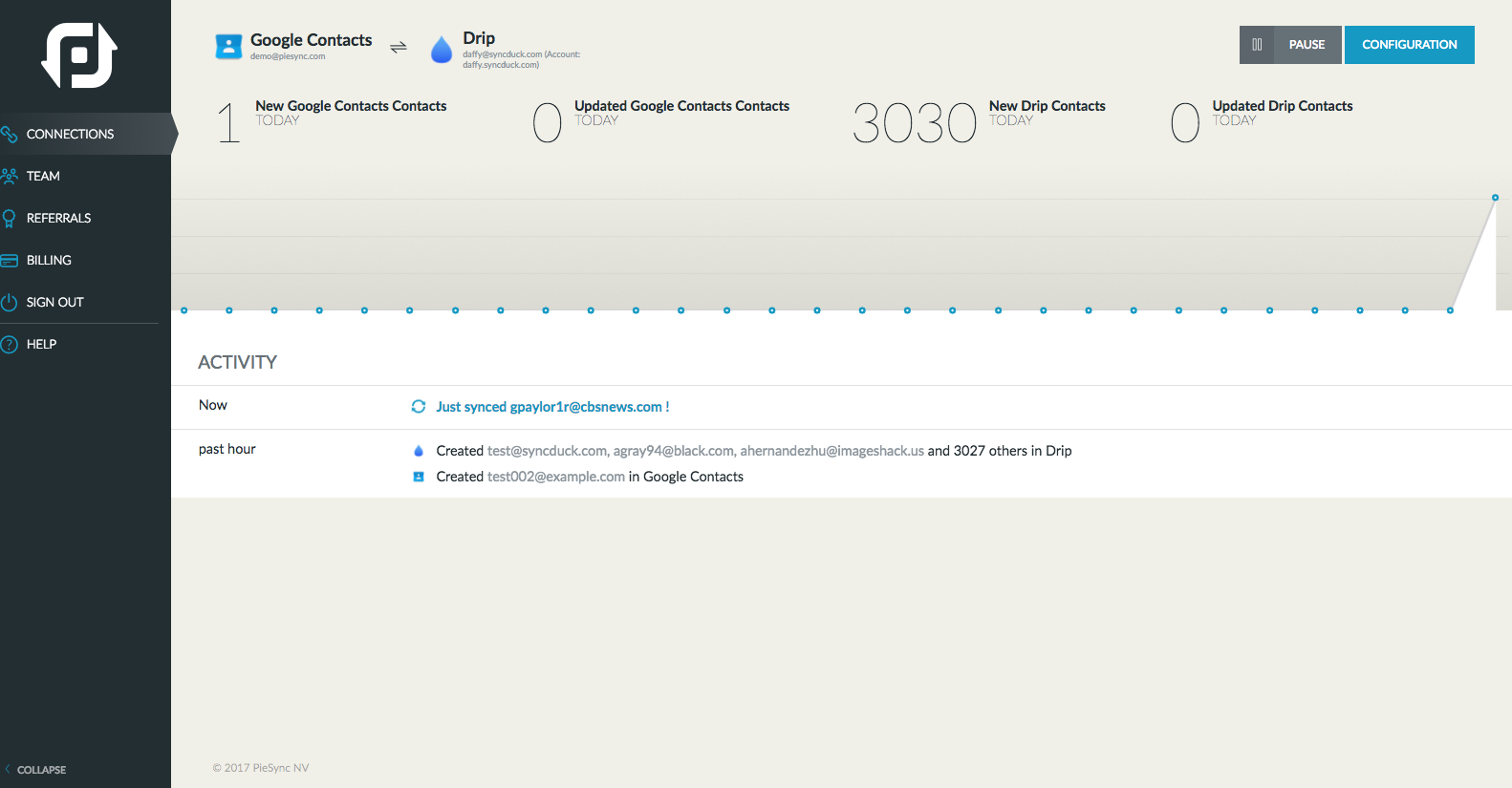 x
Wanna see Drip from a fresh angle?
Craving a more hands-on experience? Take 2 minutes and see what your shoppers see when you use Drip with this interactive experience.
Start my experience