Chili Piper
Chili Piper's Intelligent Form Booker generates more qualified meetings for sales through the same inbound traffic to your website with scheduling automation. Prospects book a meeting with the correct sales rep with one click when information is submitted through the form eliminating sales' follow up SLA and ensuring your MQL converts to SQL as quickly as possible.
Key Features
Schedule meetings in real time: prompt qualified prospects to book a meeting with sales as soon as the form is submitted by giving them reps' availability.

Route inbound leads to correct rep: route leads from website or landing pages to the correct rep in real time based on round robin rules, territory, account-based ownership, and more.

One-click booking from emails: move prospects down the funnel faster by enabling them to book a meeting with the assigned sales person directly from your email campaigns.

One-click registration for webinars: include the Chili Piper booking link in your webinar and event promotions so prospective attendees can reserve with a single click.

Automates routing leads to the correct sales reps instantly.

Routing can be configured via round robin rules, territories, Salesforce grouping, account-based ownership, and more.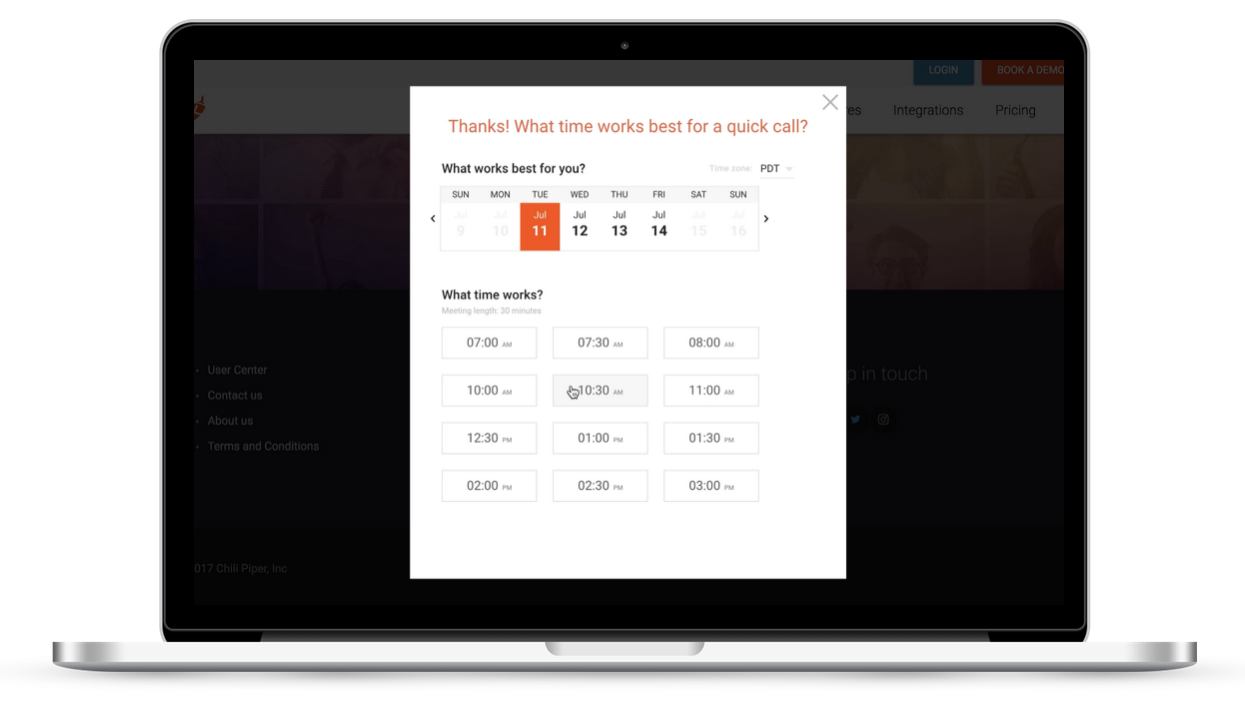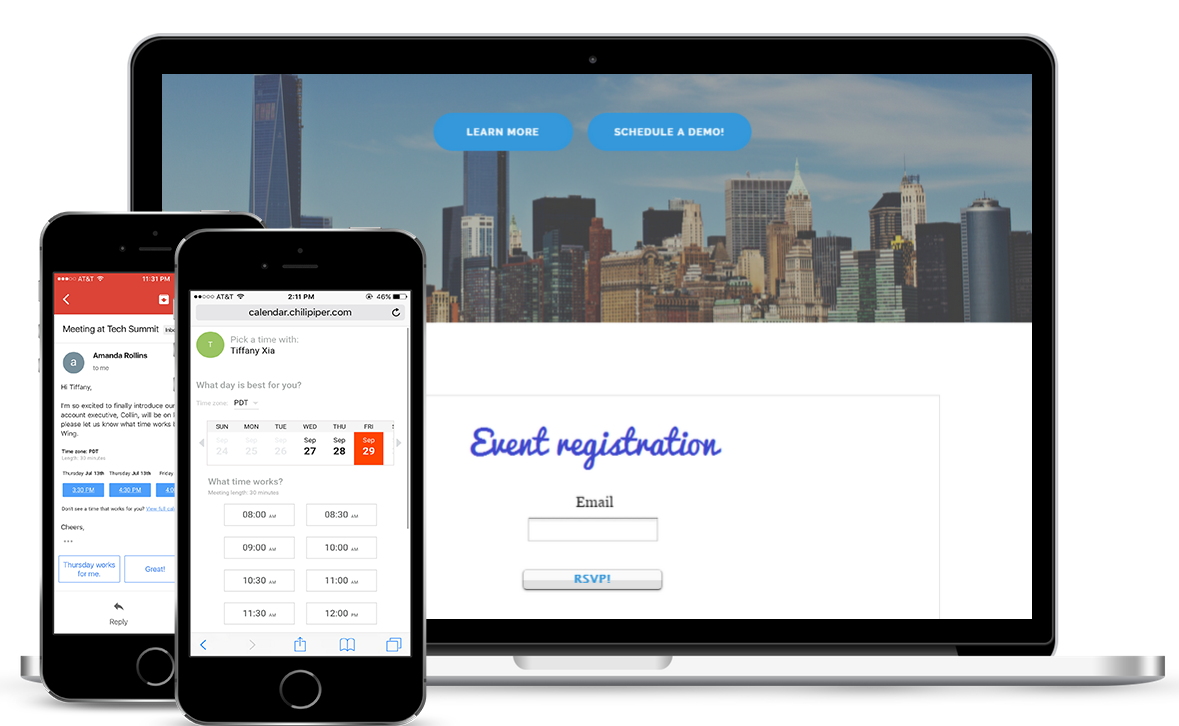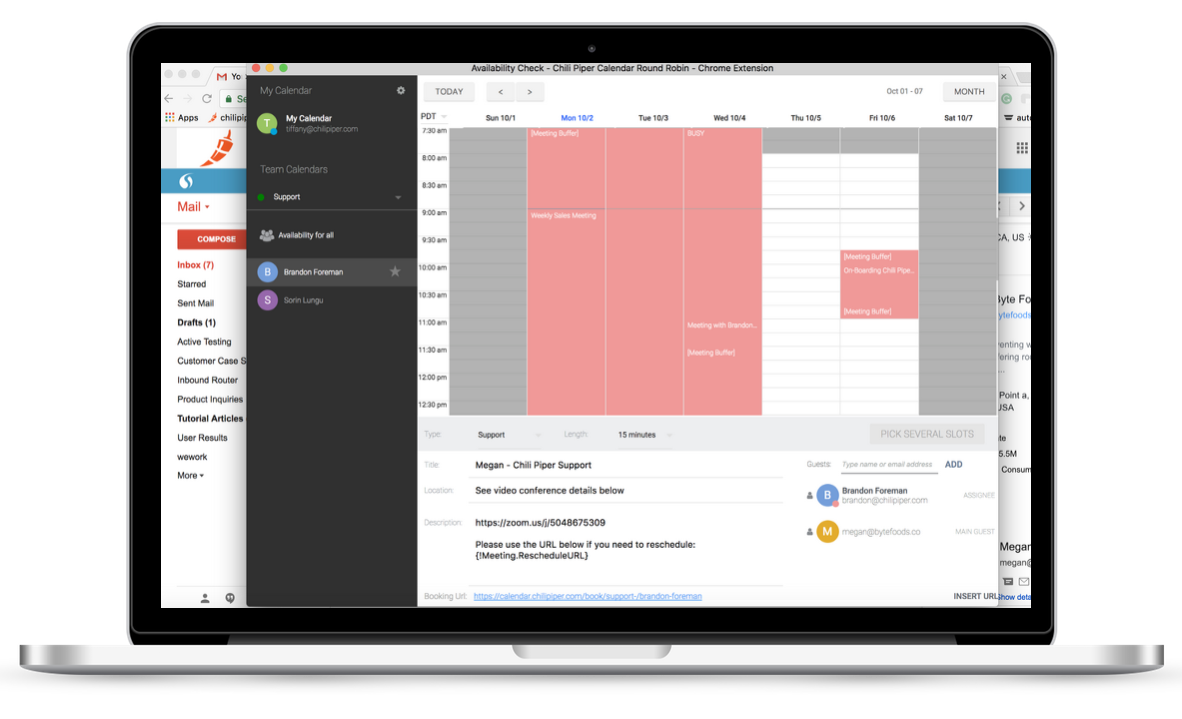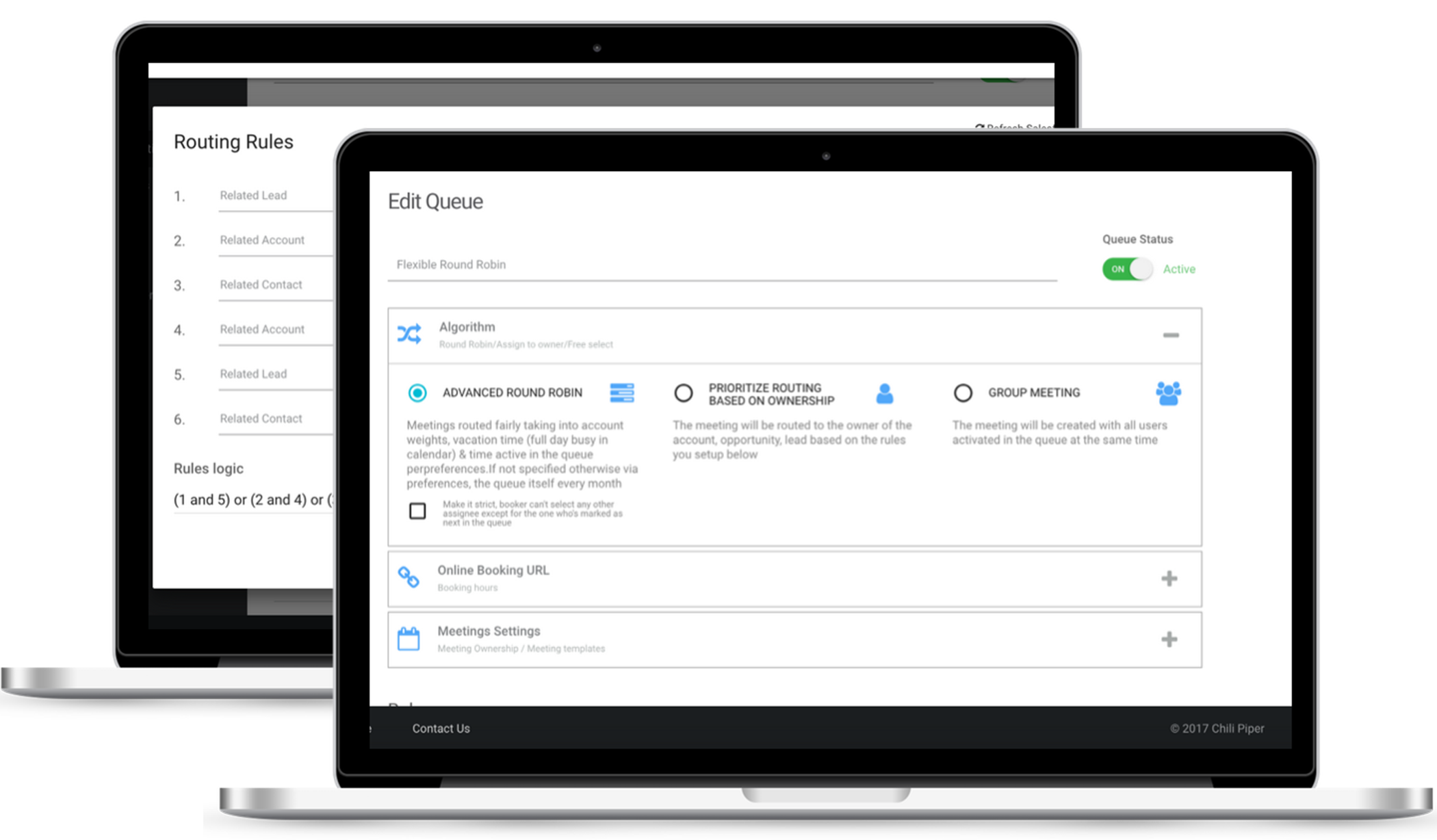 x
Wanna see Drip from a fresh angle?
Craving a more hands-on experience? Take 2 minutes and see what your shoppers see when you use Drip with this interactive experience.
Start my experience