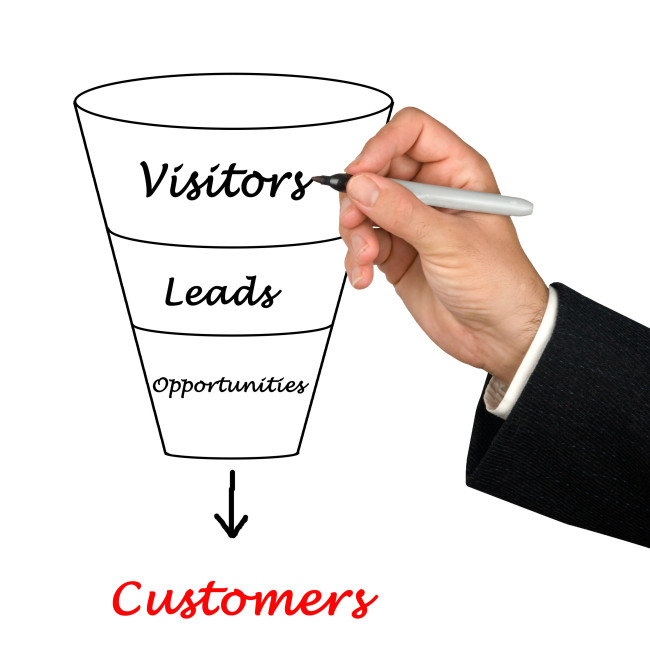 If you're in the SaaS world, let's face it: increasing your revenue can sometimes get moved to the backburner.
Trying to stay on top of bugs, customer support, user requests, and the competition can create stress and eat up the time you should be using to improve your sales cycle. You can always improve your current website, but with so many tasks to manage, testing conversions always seems to elude the calendar.
Not today.
We're making it easy on you. This post is going to go over 7 painless conversion strategies that you can easily identify and implement. So, pull up another window with your SaaS site and see if any of our tips are right for you.
Conversion Strategy #1:  Split Testing (A/B Testing)
We'll start off with the most important conversion tip. I know you've heard of split testing, but this post is about methods you aren't using. If you have run a split test or two in the past without seeing changes, you may have cut them off entirely. If that's you, we hope you'll give it another go. A/B tests are the foundation for all of the other tips that you'll find below.
Split Testing (also known as A/B testing) is a method of conducting controlled, randomized experiments with the goal of improving a website metric, such as clicks, form completions, or purchases. (source: Optimizely)
Determining which pages and what elements to examine can be a black hole, and if done poorly, your work can be irrelevant and unproductive.
So, where to begin?
The two most effective places to start are your home page and your sales page(s). This is where the rubber meets the road in terms of conversions. Your home page moves people further into your site, and sales pages are where the ultimate decisions are made.
Look at all of the page elements that you know can convert better. Make a list of elements on the page and begin tweaking each of them one at a time. Let a decent amount of traffic run through the page and see if that change had a better/worse/neutral result.
Next, rinse and repeat with another element.
Here are some common page features that yield results when you hone them to perfection.
Elements to Test:
Buttons
Headlines
Copy
Pop-Ups
Video vs. Text
Ways to Test:
Different Colors
Sizes (Font, Buttons, etc)
Different Guarantee
Navigation Elements
Page Layout
As we mentioned early, split testing all of the other tips below will give you the best results over time. Some of them may work for your brand and others may not. Conversions are best described as a series of marathons, not a sprint.
Bonus Tip: It's best to test one or two elements at a time, but you can also try a completely new page for a "shock and awe" conversion test. It's not for everyone and should be monitored closely.
Conversion Strategy #2: Tell Your Story
SaaS companies are typically very technical in nature. Software isn't known for being the most personable industry, but making it a little warmer can help your sales game.
Sharing how you came up with your product including the struggles and the people that you're helping will go a long way toward making an emotional connection with prospects. There are a few ways to do this, but the most effective methods are video and email.
A quick personal message about your company's flagship product or story will implant into the minds of your visitors. If you have their email, your story can be delivered straight to their inbox as part of your funnel (more on that in a sec).
Conversion Strategy #3: Cut the Crap
For this tip, we'll concentrate on the two pages that have already been mentioned. Choose the one thing that is most important for a page to convey and cut out all of the "fluff" that doesn't accomplish your goal. Your sales page doesn't need a sidebar and your homepage doesn't have to be the hub for everything your site has to offer. Focus and clarity should be your goal.
Homepage
Several SaaS companies have blogs, but some you'll have to go all the way down to the footer to find the button. Why? Because they're a software company, not a blog. You're selling a product and the homepage should be your best salesperson. The most important thing your homepage can do is encourage visitors to learn more and subscribe to your email list.
Sales Page
Creating a great sales page is all about playing to the emotional triggers of your visitor. Don't confuse them with pop-ups, other offers, and unrelated content. Write great copy only for that specific offer and then split test to increase conversion.
Bonus Tip: Cutting the crap can also be extended to the words on the page. Don't write to show off your product, write clear and concise ways your products solve the problems of your clients.
Conversion Strategy #4: Add Incentives
Giving interested visitors added bonuses can be the last push that converts them into buyers. SaaS products don't usually have the luxury of using scarcity tactics, but that doesn't mean you can't encourage visitors to "act now".
By creating a limited time offer for first time visitors or subscribers you can snag the low hanging fruit of those who are one nudge away from buying. Example time.
Example: You have a product that keeps tracks of animal records for veterinarians. Your basic pricing allows for 100 animal records. You have multiple visitors to your pricing page who don't buy, but sign up to your newsletter. Sending them a "Thanks for joining" limited time offer to join at a XX% discount is a great way to give them that nudge.
Conversion Strategy #5: Become a Spy
Being a spy is conveyed as a sexy and action packed job, but it's really all about gathering intel. No, you shouldn't sabotage your competition while wearing a tuxedo, but you should see what's working for them.
To be honest, it doesn't even have to be a direct competitor. Any related SaaS product (either in function or industry) will probably yield enough intel to get your mind racing with ideas for changes to your own methods.
During Your Mission:
Sign up to their email list to see their funnel.
Look at their sales copy with "customer" eyes to see how compelled you are to buy.
Notice color pallets and get a general feel for how attractive and comfortable the site feels.
Check navigation and functionality while trying to figure out what they want you to do on key pages.
Bonus Tip: Look for a SaaS that your company will actually use (e.g. accounting, CRM, etc.) and purchase it. Use it for its intended purpose, but learn from what you see in their sales process and after purchase care.
Conversion Strategy #6: Compare Your Product(s) to the Competition
Once you've recovered from your spy escapade, you can use that intel in several ways. Tweaking copy and page elements are important, but if it was a direct competitor you should know how your product stacks up. More importantly, your visitors should know.
The average time of the buying cycle is going up. During that time, your potential buyers are looking around at their options.
For instance, four years ago a small agency would send their own invoices (maybe through PayPal) or an accountant. Now, there are dozens of accounting software options, like Freshbooks, all fighting for market share.
Gathering common features and figuring out if/how your products are better is the first step. Next, show them off to your visitors in a table or list. You can put this on your product page or sales page and can even send them to your leads through email.
Warning: A comparison chart only works if you're the best option for your target customer. Find your unique selling proposition and flaunt it.
Conversion Strategy #7: Create A Sales Funnel
You knew we had to mention this one. Not only because it's what we do, but it's possibly the biggest generator of conversions for your brand.
Gathering an email is the first step (you're probably already doing this one), but most companies aren't taking advantage of it properly. Gently leading your list through a detailed and segmented set of emails is proven to improve conversion rates and lower marketing costs.
Research indicates that over 70% of your leads aren't ready to buy right away. The two choices you're left with include hoping that when they're ready they remember you, or to help them get ready and continue to remind them you will be there for them when they need you.
We really don't have to argue which you should do, but we also know that it's hard to set up and maintain a proper funnel (again, that's why we do what we do).
Ready to Get Better?
There is so much information on conversions available it can be daunting. Figuring out your goals and taking it one bite at a time will give you massive improvements over time. You'll learn more about your leads, your product, and your brand in the process. It really comes down to one word.
Action.
What steps are you going to take to increase conversions?